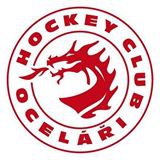 HC Ocelari Trinec
Short name: Třinec
Name in original language: HC Oceláři Třinec
Year of foundation: 1929
Colours: red, white
Club status: active
Address: HOCKEY CLUB OCELÁŘI TŘINEC a.s.
Frýdecká 850, Staré Město, 739 61 Třinec
Phone: +420 558 999 444
Fax: +420 558 999 447
Email: info@hcotrinec.cz
Did you find any incorrect or incomplete information? Please, let us know.
Season 2023-2024
Current roster
season 2023-2024
* no longer in the club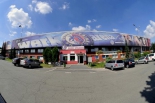 Adress: ul. Lesní 60
739 61 Třinec
Capacity: 5200
Opened in: 1967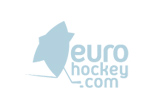 The club gained promotion to Extraliga in 1995 and has since then become one of the ice hockey centers in northeast of Czech republic, boasting a team well capable of reaching playoffs and a solid youth system developing promising talents for senior hockey.
from 1929 to 1938: SK Trinec
from 1938 to 1939: KS Zaolzie
from 1939 to 1950: SK Zelezarny Trinec
from 1950 to 1988: TZ VRSR Trinec
from 1988 to 1994: TZ Trinec
from 1994 to 1999: HC Zelezarny Trinec
from 1999 to present: HC Ocelari Trinec
3rd place 1998, 1999
4th place 1997, 2000, 2003
League winners:
from 1999 to 2015:
from 2015 to present: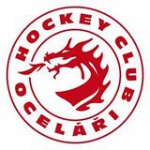 Spengler Cup participants completed
All participants in the 93rd edition of the Spengler Cup are now known.
The Finnish TPS Turku joins the other five teams already announced, namely Salavat Yulaev Ufa, Ocelari Trinec, Team Canada, HC Ambri-Piotta and host HC Davos.
(27 May 2019)
Trinec champion in Czech Republic
Trinec beat Liberec 4-2 tonight to win the Czech final series 4-2. The game was tied 2-2 after two periods but late goals by Vladimir Roth and Ethan Werek secured the title.
(28 Apr 2019)
Junior Club World Cup quarter finals
The group stage of the JCWC in Yekaterinburg ended today. The quarter finals will be played on Thursday: Avto Yekaterinburg - MODO Hockey, Red Army Moscow - Jokerit, HC Davos - HC Ocelari Trinec and Snow Leopards Astana - HK Riga.
(22 Aug 2017)
Wild up and down game in Czech Extraliga goes for Třinec
Two recent games of Hradec Králové were postponed due to flu epidemy. One of the two  in Třinec had its substitutional term today. During a wild game full of goals Třinec grabbed a quick 2-goals lead in the 1st and 2nd period, but Hradec tied it up twice. As two goals lead appearently was not big enough, in start of the third period Třinec better scored four-times to make it 8-5. Also this time Mountfield was looking for the equalizer, but weren't able to score more than twice. Thus final score of the game which brought 4 powerplay and 2 shorthanded goals was 8-6
(12 Jan 2015)
New coaches in Slovakia
Three clubs from Extraliga announces new coaches in last day: champion Kosice appointed Anton Tomko from 1 Liga champion Bardejov as new coach. Same Bardejov announced Tomko's replacement, the former GKS Tychy coach Jan Vodila.
Silver medalist Zvolen signed former Kometa Brno assistant coach Lubomir Oslizlo. Finally Skalica will have Josef Turek on its bench. Turek coached Trinec last season
(22 May 2013)
Four teams perfect in Extraliga
Six games were played in Czech Extraliga today. When two rounds are played Trinec, Vitkovice, Plzen and Brno all have six points.
(16 Sep 2012)
Třinec has a new coach: Jan Tlačil
Regarding to the club's official website Jan Tlačil replaces Pavel Marek in the spot of Třinec's head coach. Marek resigned for his position, but he remains in the position of the club's sport director. The reason for Marek's resignation is in the team's result. The last year's Czech champion is currently in the eighth poisition of the league standings and has to fight hard for a play-off ticket. Marek hopes that the change of the coach will be a stimulus fo the team. An asstant coach of Marek, Břetislav Kopřiva, leaves Třinec as well.
(18 Jan 2012)
No Super-Six in St. Petersburg?
According to Swiss newspaper Südostschweiz, Super-Six tournament, scheduled in January was cancelled due to decline of HIFK Helsinki and Färjestad BK to partecipate. The tournament should replace Champions' League and former Super-Six but isn't organized by IIHF. Besides Scandinavian teams, also Swiss HC Davos, Czech Trinec, German Eisbären Berlin and Russian Salavat Ufa were invited
(16 Sep 2011)
Start of Czech Extraliga postponed
Originally, Tipsport Extraliga would start this Friday, Sep 16, with seven games. Because of Yaroslavl jet crash all the first round games are postponed. "Jan Marek, Karel Rachůnek and Josef Vašíček were friends of many Czech Extraliga players. Their friends would be unable to attend Jan Marek's funeral if we will make them play hockey on Friday," Czech Extraliga head commisioner Stanislav Šulc said. New dates for the games is unknown, the clubs will arrange date of their 1st round games themselves.
The Czech top-level ice hockey competition will start on Sunday, Sep 18, with games of the second round.
(12 Sep 2011)
Historic rosters:
Historic statistics:
Past results:
League standings:
Fast facts
season 2023-2024
Cardiff Devils won by one-goal-difference against home side Grenoble and advances to the Continental Cup Superfinals along with Nomad Astana Read more»
Kazakh champion closes the Continental Cup semifinals round with a perfect record, by beating HK Zemgale in the last game Read more»