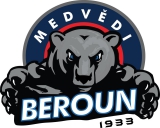 Medvědi Beroun 1933
Short name: Beroun
Year of foundation: 1933
Colours: blue, white, red
Club status: active
Address: Na Ostrově 816
266 01 Beroun 3
Phone: +420 311 612 228
Fax: +420 311 612 228
Email: office@medvedi.cz
Did you find any incorrect or incomplete information? Please, let us know.
Season 2020-2021
Current roster
season 2020-2021
* no longer in the club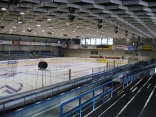 Adress: Na Ostrově 816
266 01 Beroun 3
Phone: +420 311 713 100
Capacity: 2272
Opened in: 1971
Beroun was promoted to 1.liga in 1993 and has been ever present in the league since then. Its biggest succes so far came in 2004, when the club won the regular season only to lose in finals to Jihlava. Beroun works very closely with Sparta Praha, giving first team experience to many Sparta youngsters.
from 1933 to 1953: Sokol Beroun
from 1953 to 1993: TJ Lokomotiva Beroun
from 1993 to 1996: H+S Beroun HK
from 1996 to 2012: HC Berounsti Medvedi
from 2012 to present: Medvědi Beroun 1933
from 1996 to 2012: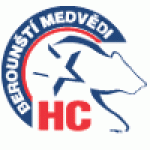 from 2012 to present: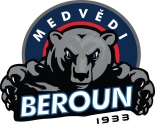 Beroun faces problems
Traditional participant of the Czech 1.liga (2nd-level competition) Medvědi Beroun struggles with financial issues which could lead to closing down the organization as whole. According to information from the Czech Ice Hockey Association (CIHA), Beroun owes the total amount of app. € 18,000 to players on wages and it seems to be unable to even out its liabilities by September 5, which has been stated as the final deadline by CIHA. The club, which finished in the last spot of the 1.liga last year and was relegated to 2.liga (3rd-level competition), is now threatened even by losing of its 2.liga license and by total extinction.
(04 Sep 2014)
Historic rosters:
Historic statistics:
Past results:
League standings:
Fast facts
season 2020-2021
Kaunas City celebrate the qualification to the second round of Continental Cup with a ten-goals victory over Skautafelag Rejkyavik Read more»
Estonian champion wins KHL Zagreb ensuring first place for the home team Read more»