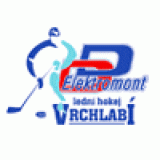 HC Stadion Vrchlabí
Short name: Vrchlabi
Year of foundation: 1948
Colours: white, blue
Club status: active
Address: HC Stadion Vrchlabí s.r.o.
Fügnerova 1288
Vrchlabí 1, 543 01
Phone: +420 499 422 164
Fax: +420 499 429 025
Email: hcvrchlabi@hcvrchlabi.cz
Did you find any incorrect or incomplete information? Please, let us know.
Season 2023-2024
Current roster
season 2023-2024
* no longer in the club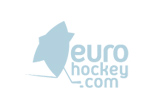 Adress: Fügnerova 1288
Vrchlabí 1, 543 01
Capacity: 3000
Opened in: 1977
Regional club in northeast Bohemia has found a strong and supportive sponsor in 2004, built a strong squad and earned promotion to 1.liga in 2007. Vrchlabi became a surprise package in its first season and has established a firm position in the second highest tier of czech ice hockey.
In March 2011 the clubs' owner Petr Dědek announced that 1.liga license of HC Vrchlabí is for sale. According to his statement the City of Vrchlabí is not interested enough in the support of the hockey club. The license was sold in July 2011 to Písek and Vrchlabí will play under its old-new name HC Stadion only regional competition.
from 1948 to 1997: TJ Stadion Vrchlabí
from 1997 to 2011: HC Vrchlabí
from 2011 to present: HC Stadion Vrchlabí
from 1997 to present: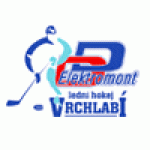 Historic rosters:
Historic statistics:
Past results:
League standings:
Fast facts
season 2023-2024
HC Stadion Vrchlabí participates in season 2023-2024: 2. liga (CZE)
Cardiff Devils won by one-goal-difference against home side Grenoble and advances to the Continental Cup Superfinals along with Nomad Astana Read more»
Kazakh champion closes the Continental Cup semifinals round with a perfect record, by beating HK Zemgale in the last game Read more»