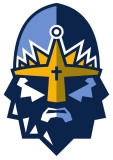 Rytíři Kladno
Short name: Kladno
Name in original language: Rytíři Kladno
Year of foundation: 1924
Colours: blue, white
Club status: active
Address: Petra Bezruče 2531
272 80 Kladno
Phone: +420 312 276 035
Fax: +420 312 248 467
Email: sekretariat@hc-kladno.cz
Did you find any incorrect or incomplete information? Please, let us know.
Season 2023-2024
Current roster
season 2023-2024
* no longer in the club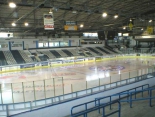 Adress: Petra Bezruče 2531
272 80 Kladno
Capacity: 5200
Opened in: 1949
One of the most succesful czech clubs. In 70s Kladno won 4 domestic titles, got into the European Champions Cup final for three years in a row, lifting the trophy in 1977, and even succesfuly contested a couple of NHL clubs. After a decline of heavy industry around Kladno in 90s, the club has slowly lost its position at the top of league table, but is still well established in Extraliga.
Notable players:
from 1924 to 1948: HOSK Kladno
from 1948 to 1977: Sokol Kladno
from 1977 to 1995: Poldi SONP Kladno
from 1995 to 1997: HC Poldi Kladno
from 1997 to 2000: HC Velvana Kladno
from 2000 to 2003: HC Vagnerplast Kladno
from 2003 to 2007: HC Rabat Kladno
from 2007 to 2010: HC GEUS OKNA Kladno
from 2010 to 2011: HC Vagnerplast Kladno
from 2011 to present: Rytíři Kladno
Czechoslovakian champions in 1959, 1975, 1976, 1977, 1978, 1980
European champions in 1977
League winners:
from 2007 to 2010: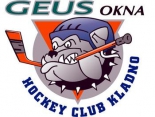 from 2010 to 2011: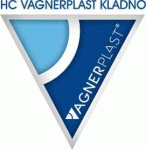 from 2011 to present: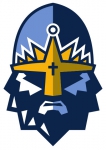 Slavia to semis
HC Slavia Praha was the first team to clinch a semi final spot in the Czech Extraliga. Slavia beat Kladno 4-0 today to win the series 4-1.
(18 Mar 2013)
Modrý supended five games
Jaroslav Modrý, 40, received a five-game suspension from the Czech Extraliga Disciplinary Council because of a foul against Petr Kafka. The incident occurred during Monday´s game between Plzeň and Kladno. The Plzeň defenceman slashed Kafka from behind while he was on a breakaway. Modrý received a major penalty and a game misconduct from the on-ice referee. Yesterday´s meeting of the Disciplinary Council resulted in additional punishent for him, meaning that Modrý won´t be back until his team´s third game of the upcoming Extraliga playoffs. Today, the Plzeň club appealed the sentence.
(22 Feb 2012)
Start of Czech Extraliga postponed
Originally, Tipsport Extraliga would start this Friday, Sep 16, with seven games. Because of Yaroslavl jet crash all the first round games are postponed. "Jan Marek, Karel Rachůnek and Josef Vašíček were friends of many Czech Extraliga players. Their friends would be unable to attend Jan Marek's funeral if we will make them play hockey on Friday," Czech Extraliga head commisioner Stanislav Šulc said. New dates for the games is unknown, the clubs will arrange date of their 1st round games themselves.
The Czech top-level ice hockey competition will start on Sunday, Sep 18, with games of the second round.
(12 Sep 2011)
Historic rosters:
Historic statistics:
Past results:
League standings:
Fast facts
season 2023-2024
Cardiff Devils won by one-goal-difference against home side Grenoble and advances to the Continental Cup Superfinals along with Nomad Astana Read more»
Kazakh champion closes the Continental Cup semifinals round with a perfect record, by beating HK Zemgale in the last game Read more»