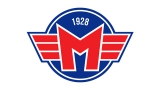 ČEZ Motor České Budějovice
Short name: Motor ČB
Name in original language: ČEZ Motor České Budějovice
Year of foundation: 1928
Colours: red, white, blue
Club status: active
Address: F. A. Gerstnera 7/8
370 01 České Budějovice
Phone: +420 386 107 160
Fax: +420 386 355 525
Email: klub@hokejcb.cz
Did you find any incorrect or incomplete information? Please, let us know.
Season 2023-2024
Current roster
season 2023-2024
* no longer in the club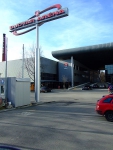 Adress: F. A. Gerstnera 7/8
370 01 České Budějovice 7
Capacity: 6421
Opened in: 1946
Ceske Budejovice have spent most of their ice hockey years in top division, winning the league in 1951. Fifty years later this success still remains their only title. Many young players from Budejovice have gained success in NHL or international hockey. In 2004 a season-long crisis saw the club relegated, but the team managed to bounce back and earn promotion the following year.
from 1928 to 1949: AC Stadion Ceske Budejovice
from 1949 to 1950: ZSJ OD Stadion Ceske Budejovice
from 1950 to 1952: SKP Ceske Budejovice
from 1952 to 1965: Slavoj Ceske Budejovice
from 1965 to 1992: Motor Ceske Budejovice
from 1992 to 2006: HC Ceske Budejovice
from 2006 to 2013: HC MOUNTFIELD
from 2013 to 2014: HC Motor České Budějovice
from 2014 to present: ČEZ Motor České Budějovice
Czechoslovakian champions '51, 2n place 1981
League winners:
from 2006 to 2013: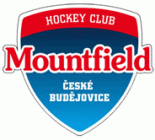 from 2013 to present: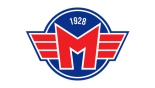 Jan Vodicka passed away
Fomer Czech goalie Jan Vodicka passed away at 82 after losing a battle with severe disease. Vodicka was the first goalie in Czechoslovakia to use a glove and a pionner in using mask. He played 12 seasons for Ceske Budejovice and three in TJ Tankista Praha. Vodicka also earned 12 caps with national team, playing at 1956 Winter Olympics in Cortina
(02 Oct 2014)
Coaches move in Czech Republic and Slovakia
Former Avangard Omsk experienced Rostislav Cada is the new coach of Slovan Bratislava. Cada will lead Slovak team in its first season in KHL. LEV Poprad coach Radim Rulík won't follow the team's relocation in Prague. He signs with Extraliga runner up HC Kosice.
In Czech Republic, František Výborný leaves Ceske Budejovice and signs for Mlada Boleslav while Milan Vrzal left Sparta Praha coaching staff to take the lead of Stadion Litomerice in First Division
(05 May 2012)
Ceske Budejovice hires three former players as staff
After a disappointing season Ceske Budejovice decides to change the coaching staff hiring three former players: former NHLer Roman Turek was named new goalies´coach. He will work also in the marketing area due to his recognized fame. Petr Sailer hangs up the skates and becomes new sport manager´s assistant. Finally Radek Belohlav will work in the coaching staff. He was player/coach at Second Division Pisek this season. "Radek is about to start coaching career, he follows modern trends and highlights the hard work of players in the training process. That we like and want to combine his work in collaboration with a more experienced coach. We will appoint him at the beginning of summer, as well as the new sport manager" says chairman Zdenek Blazek.
(12 Apr 2012)
European Trophy schedules
European Trophy announced today the schedule for the 2012/13 season. Find the complete fixture list here.
(12 Apr 2012)
Czech Extraliga game postponed due to crash
Today´s Czech Extraliga game between Vítkovice and České Budějovice will start later. The team from České Budějovice was stuck in a traffic jam and has arrived late. Originally scheduled to start at 17:30 CET, the opening faceoff will now take place at approximately 18:15, according to the latest estimations the first face-off could take place at 18:15. The situation occured because of a multi-car crash on the highway near Olomouc. The bus with the team was stuck in the jam and was unable to arrive in Ostrava in time.
(15 Feb 2012)
Start of Czech Extraliga postponed
Originally, Tipsport Extraliga would start this Friday, Sep 16, with seven games. Because of Yaroslavl jet crash all the first round games are postponed. "Jan Marek, Karel Rachůnek and Josef Vašíček were friends of many Czech Extraliga players. Their friends would be unable to attend Jan Marek's funeral if we will make them play hockey on Friday," Czech Extraliga head commisioner Stanislav Šulc said. New dates for the games is unknown, the clubs will arrange date of their 1st round games themselves.
The Czech top-level ice hockey competition will start on Sunday, Sep 18, with games of the second round.
(12 Sep 2011)
Historic rosters:
Historic statistics:
Past results:
League standings:
Fast facts
season 2023-2024
Cardiff Devils won by one-goal-difference against home side Grenoble and advances to the Continental Cup Superfinals along with Nomad Astana Read more»
Kazakh champion closes the Continental Cup semifinals round with a perfect record, by beating HK Zemgale in the last game Read more»