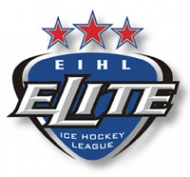 Fans fury over EIHL roster size
Fans of ice hockey have hit out after the long rumoured Elite League roster size was finally made public. Elite League chairman Tony Smith has come under fire for his explanation on why the league have opted to go with 14 imports and only five Brits on any match night – a reduction of homegrown talent in previous years.
I bet there are a lot of people on mainland Europe mystified by the EIHL roster and its makeup so I thought I'd try and clear things up.
Unlike a lot of European countries the EIHL is heavily import lead, the thinking being that as Britain is such a small country it would be difficult to recruit a lot of top quality homegrown players. 
That said the limit this seson is for 14 import players from around the world and 5 British players in any squad.
When the Elite league started back in 2003 the intention was to bring on homegrown players alongside a few imports, indeed by 2011 the ratio was 10 imports to 10 Brits but he pressure of putting on a top class spectacle forced owners to reconsider this move.
This move towards import payers has brought a lot of criticism from fans of the sport so Tony Smith, chairman of the EIHL issued the following statement.
"We have looked at various ways to cut costs this season while maintaining and improving standards," he said.
It's a common sense thing – we don't know if (the aftermath of ) Covid is going to bring less crowds, less sponsorship, although all the signals so far are that things are looking good.
I think we are going to be okay but we are being a little bit cautious with how many players we have on the roster.
But why fewer Brits overall on EIHL rosters, when younger ones are further down the pay scale?
Yes, some of the Brits earn little, but only until they get to the point where they are starting to make a name for themselves.
One or two are coming through like Josh Waller and Sam Jones. Young Brits are always on the radar and once we think they are going to make the grade we are very quick to snap them up. So why not 12 imports and seven Brits on EIHL line-ups, for example?
You bring me the crowds and I will bring you the Brits! But right now they don't fill Arenas and I'd be the first to say I hope it changes, I hope the standard improves."

The main thing to remember is that the EIHL is NOT a development league but unfortunately the league below the EIHL (the NIHL) is far beneath the standard needed to have a successful league structure for indigineous players.
Current events
External links

Czech Rep.: Tipsport extraliga | 1.liga | 2.liga

Slovakia: Tipsport Extraliga | 1.liga

Sweden: SHL | HockeyAllsvenskan
Other: EBEL | Belarus | Croatia | Denmark | Estonia | France | Great Britain | Iceland | Italy | Latvia | Lithuania | MOL-liga | Norway | Poland | Romania | Serbia | Slovenia | Spain | NHL | AHL |
League standings
Game fixtures
League leaders
Home loss for the 2021 champion on the opening day of the Swedish league. Read more»
The SC Bern defender Beat Gerber played his 1168th NL game on Friday. Read more»