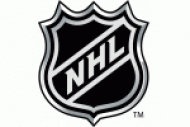 What the NHL Can Learn From Other Professional Sports Leagues
Sports in the US are a major part of most people's lives. Ask pretty much anyone, and you will find that they have an affliction for one main sport over another. Even if they enjoy more than one of the major sports played in America, chances are they will hold favor with one more than others.
Going on revenue alone, there are four major sports leagues.

· Major Baseball League (MBL)
· National Basketball Association (NBA)
· National Football League (NBL)
· National Hockey League (NHL)
Why is the National Hockey League Different?
Despite having a pretty substantial following in the US, the NHL is generally less popularized than the other three major leagues. Why, exactly, is that?
It is thought that one such reason for this is due to the strict rules regarding how consumers not only view the game but also how it is promoted. Despite having dealt with NBC Sports Group, Rogers Communications, and Amazon Prime Video, the NHL still generates a considerably smaller buzz than the other three major sports leagues in America.
One reason could be that younger generations are less aware of the sport and the game itself due to how clubs are through social media. With market research showing the Gen Z are 59% more likely to connect with brands on social media, could the strict NHL regulations regarding the publicity of game footage damage its popularity amongst younger generations?
What Exactly Can the NHL Learn from Other Professional Leagues?
Failure to adapt to the changing climate where self-promotion and social media is concerned can be a huge setback for team promotion. With current technologies we can access pretty much everything in real-time, including gameplay here, and with teams in the NHL not allowed to share wins and goals instantly on specific team pages mean fans who can't catch the match live on TV or in person are left wondering what happened until after the game.
The loss of this immediate buzz - which other leagues; most notably, the NBA can be a huge setback compared to other sports that can be accessed in real-time much like you can play quickly here.
The NHL and Its Traditions
Traditionally, NHL players play for the team with pride in coming in and doing your job. There is no tolerance for players wanting to stand out and "show off." Those that do break from the mold are quickly ostracized and, in some cases, removed from the team.
While it is admirable that the team focuses so heavily on a unified front and not upsetting the status quo, this can translate poorly across social media and promotional activities as players' personalities are suppressed for the good of the team.
In marketing terms, this leads to a more muted coverage as all sensationalism is removed, unlike in the NFL, where players are allowed and even encouraged to let their personalities shine through and engage in "beef." In a world where news and events are digested in small highlights instantly across many channels and media outlets, the NHL is seemingly losing the battle for awareness by staunchly choosing not to allow their players to engage in this kind of behavior.
By sticking true to its values and failure to allow players to evolve on and off the ice fully, the NHL could be at risk of missing out on appeal to the younger generation who use the internet and access information differently from their parents' more traditional methods.
Current events
External links

Czech Rep.: Tipsport extraliga | 1.liga | 2.liga

Slovakia: Tipsport Extraliga | 1.liga

Sweden: SHL | HockeyAllsvenskan
Other: EBEL | Belarus | Croatia | Denmark | Estonia | France | Great Britain | Iceland | Italy | Latvia | Lithuania | MOL-liga | Norway | Poland | Romania | Serbia | Slovenia | Spain | NHL | AHL |
League standings
Game fixtures
League leaders
A new Extraliga and Vysshaya League are born aiming to increase competitiveness Read more»
The Champions Hockey League Board cancelled the Wild Card for Belarusian champion Read more»