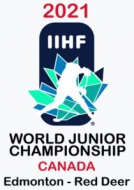 Late goal takes Finland to the semi final
Roni Hirvonen got the 3-2 winning goal against Sweden with just 25 seconds remaining and Finland is through to the next round.
Sweden took a 2-0 lead in the first period and Finland had to work had all game to get back. Finally it paid off against a paralysed Swedish team. The game was tied on a powerplay goal by Anton Lundell nine minutes before the end and in the final minute Roni Hirvonen pushed the puck past Hugo Alnefelt's pads for the winner.
Finland started the game vividly and also got an early powerplay. But the Hugo Alnefelt in the Swedish net was not tested a lot. It took a long time for Sweden to get their first shot on goal but it came eventually and in the middle of the period the momentum turned over to the Swedish team. At 14:28 Lucas Raymond faked a pass and took a hard shot past Kari Piiroinen for 1-0. On the first Swedish powerplay Elmer Söderblom scored a beauty between his own legs - a copy of his goal against Czech Republic.
After a bad line change Sweden was only four skaters on the ice and Finland could score a goal on a counter attack. Eemil Viro set up Henri Nikkanen who made it 2-1 with a quick release.
Shortly after the goal Aku Räty tied it for Finland, but the goal was disallowed after a video review due to Heinola being offside.
Mikko Petman was really close to tying the game shorthanded late in the second period but Alnefelt made a great pad save.
In the third period it was all about Finland and eventually they got the equalizer. Anton Lundell fired a shot from the top of the right circle to beat Alnefelt on his catch side with a powerplay goal. Sweden tried to start producing a better offensive play but the final minutes was all about Finland again and Alnefelt, who didn't have much help from his defenders, couldn't stop Hirvonen who scored when attacking the goal from behind the net.
The tournament is over for Sweden while Finland will play the semi final on Monday against USA who won against Slovakia.
Finland is considered an outsider in the semi finals. Check out the odds on Betway Ice hockey betting to see that they have the highest odds of the four remaining teams. But they have suprised before and if they can play as they did against Sweden in the second and third period maybe be a bet at Betway, currently at 9.00 for gold could be worth it. The home nation Canada is the current favourites to win the gold with USA as the main contender. Canada will play Russia in the other semi final.
Periods:
Shots:
0-2
(4-11)
1-0
(12-6)
2-0
(15-7)
Current events
External links

Czech Rep.: Tipsport extraliga | 1.liga | 2.liga

Slovakia: Tipsport Extraliga | 1.liga

Sweden: SHL | HockeyAllsvenskan
Other: EBEL | Belarus | Croatia | Denmark | Estonia | France | Great Britain | Iceland | Italy | Latvia | Lithuania | MOL-liga | Norway | Poland | Romania | Serbia | Slovenia | Spain | NHL | AHL |
League standings
Game fixtures
League leaders
Already eliminated, the hosts scored twelve goals to bid farewell to the Continental Read more»
Estonian champion finished the qualification group with perfect record and advances to second round Read more»