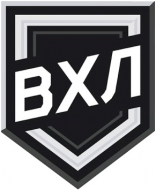 The new VHL takes shape
The Russian second league will be back in September with many new features: a new allignment, teams from Kazakhstan and Uzbekistan and the return of hockey in Tver
Until the last season, VHL - the Russian second league - was structured as a single league: after the regular season, the first 16 teams advanced to the playoffs. Since its creation with the current name and structure, the VHL has grown every year, welcoming teams from neighboring countries, teams expelled from KHL, as happened with Lada Togliatti, Metallurg Novokutznesk and Yugra Khanty-Mansiysk, or new teams, up to the record number of 29, reached last season, when league lost only Sputnik Nizhny Tagil.
At the 2018-2019 season final meeting, held in Sochi, important decisions were made: with the upcoming new season, the league will change its structure, introducing conferences and divisions. These will be formed taking into account logistics and geographical criteria, in order to optimize the costs for clubs.The league structure and the calendar of the new season will be announced in July.
Four new teams have beeen introduced: Dynamo Tver, Torpedo-Gorky Nizhny Novgorod, Nomad Nur-Sultan (KAZ) and Humo Tashkent (UZB). The first two will serve as farm teams of Dynamo Moscow and Torpedo Nizhny Novgorod. Nomad Nur-Sultan is the farm team of Barys Astana, playing in the Kazakh League until last season, when finished as silver medallist. Humo Tashkent was estabilished in 2018 when the new 12.500 places arena carrying the same name was opened in the capital of Uzbekistan. Humo played in the first edition of Uzbek Hockey League, winning the regular season but losing the finals against Semurg Tashkent.
Professional hockey is back in Tver after the folding of traditional THK in 2017 and Dynamo Moscow restores a farm team after the unexpected closure of Dynamo Balshkha despite the title won in 2016-2017
Barys Astana President Boris Ivanishchev said the club is very satisfied with the acceptance of Nomad in VHL: "This will allow the team to play at a higher level with a large number of rivals.In addition, Nomad will play with foreign clubs. All this will lead to the growth of the skill of our players. We will try to use as many Kazakh hockey players as possible. Of course, the main goal is to prepare players for the first team."

Czech Rep.: Tipsport extraliga | 1.liga | 2.liga

Slovakia: Tipsport Extraliga | 1.liga

Sweden: SHL | HockeyAllsvenskan
Other: EBEL | Belarus | Croatia | Denmark | Estonia | France | Great Britain | Iceland | Italy | Latvia | Lithuania | MOL-liga | Norway | Poland | Romania | Serbia | Slovenia | Spain | NHL | AHL |
League standings
Game fixtures
League leaders
Cardiff Devils won by one-goal-difference against home side Grenoble and advances to the Continental Cup Superfinals along with Nomad Astana Read more»
Kazakh champion closes the Continental Cup semifinals round with a perfect record, by beating HK Zemgale in the last game Read more»