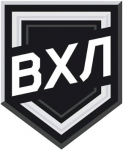 VHL
League status: Active
English name: Высшая Лига
Year of start: 2009
Did you find any incorrect or incomplete information? Please, let us know.
GROUP: Conference 1
GROUP: Conference 2
Last updated: 19 Mar 2020, 21:11
from 1992 to 2010: Vysshaya Liga (RUS-2)
from 2010 to present: VHL
Two more teams accepted in VHL
After the inclusion of four new teams at the beginning of June - Dynamo Tver, Torpedo-Gorky Nizhny Novgorod, Nomad Nur-Sultan (KAZ) and Humo Tashkent (UZB) - VHL announced the addition of two more clubs for the upcoming season: HC Rostov, competing since 2013 in VHL-B, the Russian third division, and Shougang Beijing, a new club acting as Red Star Kunlun farm club. With a record of 34 teams, VHL will be organized into 2 conferences and 4 divisions
(16 Jul 2019)
Alexander Titov disqualified for 4 years
Russian defender Alexander Titov, 28,  was suspended for four years for violating anti-doping rules, as reported by the official website of Russian Anti Doping Agency RUSADA.
Titov lastly played for Dizel Penza in 2017-2018 season.
(09 Jul 2019)
Sary Arka wins VHL title
Sary Arka beat Rubin Tyumen 4-1 in today's VHL final to win the series 4-1.
The club from Kazakhstan was also VHL champion 2014.
(24 Apr 2019)
Leonids Tambijevs back in Karaganda
Leonids Tambijevs, 48, is the new head coach of Sary Arka Karaganda. He signed a contract until 2020 returning to the bench of the club he lead in 2014-2015 winning the VHL regular season before losing in playoffs semifinals. Last season won the title with Dinamo St. Petersburg, left last month by mutual agreement. Tambijevs replaces interim coach Dmitri Maximov, back at original task of head coach at HK Temirtau, Sary Arka farm club. Andrejs Banada will be the assistant coach
(17 Nov 2018)
Dinamo St. Petersburg changes coach
VHL champion Dinamo St. Petersburg annunces club has terminated the contract by mutual consent with coach Leonids Tambijevs. The team is currently 5th in the standing with a 8-5 record. Tambijevs, on Dinamo bench since 2016, will be replaced by former Dynamo Moscow coach Sergei Oreshkin, in the team staff as consultant since last season. Oreshkin will be assisted by Italo-Canadian Ivano Zanatta
(16 Oct 2018)
Yevgeny Rymarev is the Kazakhstan Player of the Year
Kazzin Torpedo Ust-Kamenogorsk captain Yevgeny Rymarev was named Kazakhstan Player of the Year for the 2017-2018 season. Rymarev preceded Avangard Omsk left-winger Semyon Koshelev - who plays with Russian passport - Barys Astana duo Roman Starchenko (winner in 2013 and 2015) and the KHL Top-Scorer Nigel Dawes and the winner of last season, Nomad and Barys forward Nikita Mikhailis
(29 Jun 2018)
Sergei Ogorodnikov passed away
Former Russian national team player Sergei Ogorodnikov passed away at 32, as a result of injuries after an accident on a water scooter.
Drafted by New York Islanders in 2004, Ogorodnikov played in US in 2006-07 season for Bridgeport Sound Tigers and defunct Pensacola Ice Pilots (ECHL), appearing in 127 games of KHL for CSKA Moscow, Dynamo Moscow, Lada Togliatti, Avtomobilist Yekaterinburg and Metallurg Novokuznetsk with experiences abroad in Belarus (Gomel and Zhlobin), Kazakhstan (Sary Arka)and Poland (Podhale Nowy Targ) last season.
With Russia national team won the gold medal at WJC 18 in 2004 in Belarus, beating 3-2 USA, playing along with Anton Khudobin, Alexander Radulov and Evgeny Malkin and the silver medal at WJC U20 2006
(25 Jun 2018)
Damir Ryspaev can go back in KHL
According to portal shaiba.kz, the KHL terminated the suspension of Damir Ryspaev imposed after player started a brawl on 08 August 2016 during the a game between his club Barys Astana and the Red Star Kunlun for the Cup of the President of Kazakhstan in Astana. A week later Ryspaev received a lifetime ban from the league. He started the season playing for Nomad Astana, the Barys' satellite club playing in Kazakh League, before to receive the permission to play in VHL, moving to Torpedo Ust-Kamenogorsk where played 7 games
(25 Dec 2017)
New coach at Rubin Tyumen
Rubin Tyumen, 17th in the standing, fired headcoach Vladislav Khromykh and one of his assistants Denis Bayev, replacing him with Andrei Kirdyashov, in last two seasons on Sputnik Nizhny Tagil bench. Dmitri Andreyev, who lead team as interim coach for one week, and Rashid Galimzhanov will be the asssitants
(26 Nov 2017)
Sputnik replaces coach
After 12 rounds without a victory and no points in the standing, coach Alexander Rozhkov left the bench of Sputnik Nizhny Tagil. Club replaces him with current assistant coach Sergei Lopushansky
(14 Oct 2017)
Past league results:
League standings:
Historic statistic:
Individuals records:
Fast facts
season 2019-2020
EIHL bosses have agreed the final part of the jigsaw to formally close off the 2019/20 season. Read more»
After a desperate tentative to finish the season, the Kontinental Hockey League closed the door. Also VHL stopped activities Read more»