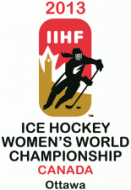 Swedish Women's Hockey (SDHL) - December Review
The Five Nations tournament in Finland and the Christmas break means that December was not such an intensive month in the SDHL with the table remaining in a similar shape to the previous month. The top five teams are: MODO Hockey, Luleå/MSSK, Linköping HC, HV71, Leksand IF. Read on for more details.
A tight race for the top

The top five clubs remained tightly packed with only 7 points between them, whilst Djurgården IF and Brynäs IF in sixth and seven continues to close the gap by lag behind because bad starts to the season. Brynäs IF have been buoyed by the return from concussion of Canadian superstar, Jennifer Wakefield. The team have not lost any of the four games they have played 2018 Olympic Silver medalist has scored 10 points (6G+4A) herself.
The bottom three clubs remains the same with only eighth placed AIK in a chance for the final playoff place and SDE Hockey and Gothenburg HC rooted to ninth and tenth respectively.
The top 3:
1. MODO Hockey
Canadian duo Michela Cava and Kaitlyn Tougas keep putting up points for MODO and lie first and sixth in Total Points in the SDHL. Both gained three points in the 9-1 drubbing of bottom of the table Gothenburg HC, Cava with 1G-2A and Tougas with 2G-1A.
However, the duo continue to lose teammates around them. Injured Marion Allemoz and Breanne Wilson-Bennett have not returned to the team and now defender Lauren Wildfang has left the club due to serious illness of a friend back in Canada.
The team has brought in 16 year old Amanda Ahlm from the juniors to replace 29 year old Allemoz and already have a number of young players in the team alongside their gifted import players. Wildfang's back partner, Swede, Mina Waxin, for example, is only 17 but is having a breakout season and played her first international games for the seniors this November.
2. Luleå/ MSSK
Lulå have also had a quiet month with their only matches being the back to back away games at Leksand IF. The team's top four scorers Jenni Hiirikoski, Emma Nordin, Michelle Karvinen and Noora Tulus all got points during the games. At the back, Sara Grahn took the net in both matches and still holds the league's top save percentage with 94,77 SVS%.
But the double header was also an occasion for some of the team's less well known players to shine. For example, Japanese captain and Olympian, Chiho Osawa got a rare point with an assist on Nathalie Ferno's goal, the opening score of the first match. Meanwhile Danish international, Josefine Høegh Persson was the only player to get a goal in each game as well as one assist on Emma Nordin's 4-1 goal which put the second game out of Leksand's grasp with 16:33 to play. Luleå would go on to win the game 4-2 to add to their 2-1 victory in the first match.
Luleå still have 4/5 games in hand on their rivals but this will mean a frenetic last month in the regular season to catch up. The current champions will play 11 matches in 23 days, including two weekends in a row with matches on Friday, Saturday and Sunday, before a tough final match against last year's runners up, Linköping HC, to end the season on 2 February.
3. Linköping HC
Linköping sit in third place after three victories in three matches in December. American Kennedy Marchment continued her point winning ways scoring points on every goal (3G+1A) in the 4-3 win over Djurgården IF and gaining 3 assists in the 7-0 rout over Gothenburg HC. Denise Altmann was also back in a Linköping jersey and on the score sheet as she came out of retirement to cover for the injured Swiss talent, Lara Stalder. The Austrian managed three assists to add to her totals as the SDHL highest ever scorer in all categories.

Czech Rep.: Tipsport extraliga | 1.liga | 2.liga

Slovakia: Tipsport Extraliga | 1.liga

Sweden: SHL | HockeyAllsvenskan
Other: EBEL | Belarus | Croatia | Denmark | Estonia | France | Great Britain | Iceland | Italy | Latvia | Lithuania | MOL-liga | Norway | Poland | Romania | Serbia | Slovenia | Spain | NHL | AHL |
League standings
Game fixtures
League leaders
Gary Graham parted ways with EIHL side Nottingham Panthers this morning. Read more»
With a 5-2 win for Cardiff and 4-1 win for Angers they will take their place in the Superfinal. Read more»