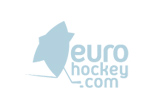 Cape Town Penguins
Colours: black,blue,white
Club status: active
Did you find any incorrect or incomplete information? Please, let us know.
Season 2022-2023
Current roster
season 2022-2023
* no longer in the club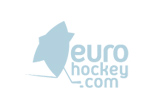 Adress: Vanguard Drive,
Goodwood
PO Box 1018
Cape Town, South Africa
Phone: 27 21 5352260
Email: chairman@icerink.co.za
Capacity: 2800
Opened in: 1971
Storm wins Cape Town League
With a 9-0 victory against past champion Penguins in the last game, Cape Town Storm won Western Province Ice Hockey League 2013 for the first time. Storm player/coach Deen Magmoed was the top scorer with 52 points (37 goals and 15 assists)
Check all the Western Province League stats on Eurohockey.com page!
(15 Nov 2013)
Historic rosters:
Historic statistics:
Past results:
League standings:
Fast facts
season 2022-2023
Cardiff Devils won by one-goal-difference against home side Grenoble and advances to the Continental Cup Superfinals along with Nomad Astana Read more»
Kazakh champion closes the Continental Cup semifinals round with a perfect record, by beating HK Zemgale in the last game Read more»