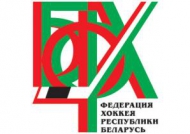 Brest out, Khimik SKA almost
Two traditional Belarusian teams face financial difficulties
The Belarusian hockey lives a particular situation: at the top of pyramid Dinamo Minsk is a consolidated club in KHL and, on domestic scene, clubs as Yunost, Shakhtar and Neman have a professional structure to compete also at international level, attracting foreign players, but the rest of scenario it's not all sunshine and rainbows: two of most traditional and long-serving teams of Belarus Extraliga are on verge of disappearance from the map of domestic hockey: HK Brest has already thrown in the towel, announcing a couple of weeks ago the club won't partecipate in next Extraliga and will allign just the farm team in 2nd division, preferring to invest on junior hockey. According to some sources cited by newspaper Pressball, Brest could still survive if found about seven billion rubles of sponsorship, but at moment no sponsorship contract was signed. Some players have sued the club for non-payment of salaries, after almost an entire season without receiving anything. "In August, have been paid in full. - said forward Egor Smolin - Since September, we started to give only part of the salary, that twenty per cent prescribed in the contract. And so went on until the end of the contract period, ie until 30 April. Rewards weren't paid, only promised. When the season ended, club simply said: "Sponsors have not appeared, so no money coming in, for each complaint, please contact a court!

"We have eight arenas in our Region - more than in any other - and a lot of youth hockey teams - said Head of Sports and Tourism of the Brest Oblast Nikolai Glushenya - so is quite possible to form a stronger and more prepared team to compete in Extraliga from the younger generation in the future.The idea is that the farm club of Hockey Brest will get the most talented players from all over the area, then they will become the basis for the senior team.This idea is supported also by the Governor."

The situation in Novopolotsk is, if possible, more dramatic. Club Khimik-SKA, brilliantly finished 6th in last Extraliga, despite a modest budget, has to face the loss of major sponsor, the Belarusian State Concern for Oil and Chemistry "Belneftekhim" and the future of club seems hanging by a thread.

"The Company is in a difficult financial situation due to the fall in oil prices and the high costs associated with the need for reconstruction and modernization.Therefore, we can not help the local sport as ih the past" admits the Belneftekhim Director of Social Development Area Sergei Evtushik. The Head of the Department of Education, Sports and Tourism of Novopolotsk Sergei Marchenko said the municipality is trying to find a solution, but that debts of the club are "large" and that Belneftekhim will cut three quarters of the budget. "I will meet the chairman of the executive committee, after which I will be able to announce the final decision." said Marchenko, but the meeting he cited, scheduled for June 25, was postponed without a further date, not a good signal. Meanwhile about 250 fans wrote a letter to President, and hockey fanatic, Aleksandr Lukashenko, asking him to do something to not let die hockey in the city

Current events
External links

Czech Rep.: Tipsport extraliga | 1.liga | 2.liga

Slovakia: Tipsport Extraliga | 1.liga

Sweden: SHL | HockeyAllsvenskan
Other: EBEL | Belarus | Croatia | Denmark | Estonia | France | Great Britain | Iceland | Italy | Latvia | Lithuania | MOL-liga | Norway | Poland | Romania | Serbia | Slovenia | Spain | NHL | AHL |
League standings
Game fixtures
League leaders
After a 4-years hiatus, a Kazakh club could be back in Russian Second League Read more»
In late Spring, 2023, the International Ice Hockey Federation will host the 86th Men's Ice Hockey World Championships. The competition is easily global ice hockey's biggest event, with hundreds of thousands of fans traveling for each world championship finals event. ... Read more»