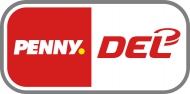 Düsseldorf wins derby against Krefeld
In a close match DEG could get 3 important points in the final minutes. Berlin handed out the first defeat to Straubing, while Augsburg comes off a rollercoaster weekend.
In Düsseldorf everyone was looking forward to the "little Rhine Derby" against Krefeld. The last 8 meetings in Düsseldorf have all gone to Krefeld, so DEG was very motivated and dominated the first period. On the very first powerplay Ken Andre Olimb could benefit from an over commitment by David Fisher and skated right into the crease to sink the puck through the legs of Patrick Klein.
In the second period Krefeld fought back. 7:28 minutes in, Mike Collins managed to get the equalizer and from that moment on the game was even and not many shots were allowed by both teams.
It had to be another powerplay to bring the decision. Halfway through the last period, Chris Minard was spotted in the slot by Daniel Kreutzer from behind the goal and Minard banged in his first tally of the season. With the clock ticking down Bernhard Ebner settled the score for Düsseldorf with his 3-1 on another powerplay.
The surprise of the first games in DEL, the Straubing Tigers, had to give up their first points today in Berlin in a wild match. After beating Munich 5-2 on Friday, Straubing scored 5 goals again, but this time it did not suffice to get any points. Andre Rankel, Florian Busch and Petr Pohl all contributed with 3 points in a 7-5 win for the Eisbären, who jumped into 3rd place with this after defeating Wolfsburg 3-2 on friday.
One of the big DEL favourites stumbled twice on the weekend. Munich lost to Straubing and today again against Schwenningen, for whome Ashton Rome's shootout game winner meant the first 2 points of the season. The 5-4 win for the Wild Wings was generated mainly in the first minutes of the second period, when they turned around the game to a 3-1 lead within 5 minutes with goals by Toni Ritter, Matthew Pelech and Simon Danner.
Augsburg started the weekend on a high note with a 6-2 win over the Mannheim Eagles. But Sunday was not going in their favour. Back home the Grizzlies from Wolfsburg gave them a taste of what it feels like to get the puck out of your own net 6 times in a 6-1 rout over the Panthers.
Another highlight of the Sunday was the meeting between both finalists from last season. Dennis Endras managed to shut out the vice champion from Ingolstadt, while Ryan MacMurchy, Kai Hospelt, Andrew Joudrey and Jonathan Rheault could secure the 4-0 win for the champions Mannheim Eagles, who were not too happy with their start to the season yet.
Current events
External links

Czech Rep.: Tipsport extraliga | 1.liga | 2.liga

Slovakia: Tipsport Extraliga | 1.liga

Sweden: SHL | HockeyAllsvenskan
Other: EBEL | Belarus | Croatia | Denmark | Estonia | France | Great Britain | Iceland | Italy | Latvia | Lithuania | MOL-liga | Norway | Poland | Romania | Serbia | Slovenia | Spain | NHL | AHL |
League standings
Game fixtures
League leaders
A new Extraliga and Vysshaya League are born aiming to increase competitiveness Read more»
The Champions Hockey League Board cancelled the Wild Card for Belarusian champion Read more»