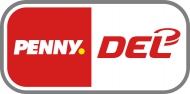 Former NHL superstar to DEL
Dany Heatley sign with the Nuremberg Ice Tigers. Opportunity know the rise and fall of an NHL superstar.
He's name is Dany Heatley and once upon a time he was the greatest show in ice to watch. Today he signed one year deal with the Nuremberg Ice Tigers from DEL. How's the two time 50 goal scorer, Calder Trophy winner and Olympic Gold medalist end up in DEL at age of 34?
Seeing images of his AHL games we can notice he isn't specially a sad person about were he's now in his career. The movements that he does are still the same has he did when he scored back-to-back 50 goals, only this time doesn't work anymore. And he doesn't seem to particularly cared about that one more missed shot.

All his hockey career he always knew how to put the puck inside the net. Very young he preferred the American college to the Canadian junior leagues. He was drafted number two overall behind Rick di Pietro. And since the first time that he step the foot on an NHL ice he showed that he's deal was to score goals. At age of 21 he scored 41 in 77 games. But in the next season he's life would change forever, speeding on his Ferrari 360 Modena with teammate Dan Snyder, he lost control and Snyder would be tossed out of the car… he died 6 days later….

Heatley pleaded guilty on second-degree vehicular homicide. Heatley avoided trial and jail time but fail the rest of the season. After the 2004 lock-out he was exchanged to Ottawa were he formed with Spezza one of the best NHL duos. From 2005 until 2008 he was nothing more than great and scored back-to-back 50 and 41 goals. Leading the team until the Stanley Cup finals against Anaheim. But after some problems of the ice he was traded to the San Jose Sharks. Playing with playmakers like Spezza and Thornton helped him to be happy on the ice. But once he signed to Minnesota he's production wasn't the same anymore.

Former multiple coaches say that he was starting to not care about skating and the physical conditioning. He stopped in time. Still lives has if was a 50 goal scorer but he isn't that guy anymore. He simple didn't follow the evolution of the game.

Being back in the country that saw him born is maybe his last hockey opportunity for him to shine at what he does best. Score goals. Eurohockey fans hope so.
Current events
External links

Czech Rep.: Tipsport extraliga | 1.liga | 2.liga

Slovakia: Tipsport Extraliga | 1.liga

Sweden: SHL | HockeyAllsvenskan
Other: EBEL | Belarus | Croatia | Denmark | Estonia | France | Great Britain | Iceland | Italy | Latvia | Lithuania | MOL-liga | Norway | Poland | Romania | Serbia | Slovenia | Spain | NHL | AHL |
League standings
Game fixtures
League leaders
Växjö Lakers won the Swedish SHL playoffs for the third time. Read more»
Men's ice hockey World Championships 2021 are only few weeks away so we at Eurohockey.com dived into it and explored what to expect from the tournament. Read more»