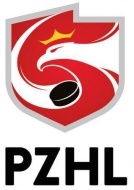 Polish league predictions - new start
Warm welcome to every hockey fan in the world, we're on the start of many hockey leagues, in this article I'll try to show you predictions about my homeland's league.
Polish Hockey League exactly named from 2 seasons Polska Hokej Liga is not strongest league in Europe, but as we had seen on World Championships, Polish hockey is slowly moving out of worst times. The first positive change in this direction is increasing ammount in the highest level, this year 12 teams will participate in PHL (Polska Hokej Liga) :
1. GKS Tychy (current champion of Poland)
After great recent season, Tychy were named the best team in Poland. They will be one of favourites to this year's title, but at the transfer window they were really quiet and didn't make big transfers. Their roster is quite similar to last year's roster.
Predictions for season : first, or second place
2. JKH Jastrzębie Zdrój
Last season's finalist, almost nobody were giving them chances to went so far, but they did it in really good style, but in upcoming season it will be for them really hard to repeat this result. Especially this is made by big finance troubles in their main sponsor company JSW, budget was hardly cut down and many players left the team. They were unseenable on transfer window.
Predictions for season : fifth, or sixth place
3.COMARCH Cracovia Kraków
Last year was really big suprise in minus for this team, they've lost in first playoff round, this made their main sponsor and one of the richest people in Poland Janusz Filipiak. Transfer budget for this year was really high, even higher than whole years budgets of other teams. Big transfers were caused by high possibility of playing next year Champions Hockey League for champion of Poland. With that roster Cracovia surely will join GKS Tychy to battle for polish mastery.
Predictions for season : second, or third place
4. STS Ciarko Sanok
The same as Cracovia, last season was for them really big disappointment, with their roster, they should have won the title, but they've finished only fourth without medal. At season break they've had many financial problems, which also made an impact on this season's roster. It will be for them really hard to join battle for championship.
Predictions for seasons : fourth, or fifth
5. TatrySki Podhale Nowy Targ
Big, big candidate to fight for championship, not as big as Cracovia and Tychy, but after bronze medal last year, and getting big sponsor in the break, things in Nowy Targ seems really interesting before opening of the season.
Predictions for season : third, or fourth
6. TH Unia Oświęcim
Average team for polish league, but seems to be able to get to the playoffs, no big transfer moves, no big weaknesses. The same target as last season will be suitable for them.
Predictions for season : sixth, or seventh
7. Orlik Opole
Team is being under construction from 2 years, from season to season they are looking better and better, few more seasons and they can fight for highest targets, but this season is without big transfers and they will struggle to be in middle of table.
Predictions : seventh, or eighth
8. Zagłębie Sosnowiec
This year's expansion team with few interesting moves on transfer market from Russia, Belarus. Although they will be facing really strong teams, and it will be for them really hard to get higher than eighth place.
Predictions : eigthh, or ninth
9. Naprzód Janów
After weak last season, team from Katowice will try to improve, but it will be hard with unchanged roster, they are solid but in my opinion it will be hard struggle for them with so much teams in the league.
Predictions : ninth, or tenth
10. Nesta Toruń
They shouldn't be in Polska Hokej Liga this year, but they bought wildcard which made them allowed to play in this league. Nobody really knows what this team can show on so high level. One really big unknown of this seasons.
Predictions : tenth, or eleventh
11. TMH Polonia Bytom
Very weak season last year, no moves on transfer market, once again Polonia will be struggling for not be relegating. They are without chance for few suprises, but this team are not solid.
Predictions : eleventh
12. SMS I Sosnowiec (POLAND U20)
They get added to this season start group just one week before opening. But to be honest, these guys are still young boys with target only to play with better from them to get new experiences, this is good because this team cannot be relegated.
Predictions : twelfth
We've got 12 teams starting in PHL this season and this will be really interesting battles between them. Season start on sixth of September and we will see. I really invite you all to get some interestment in Polish league.
With a sports greetings
Kamil Przegendza
Current events
External links

Czech Rep.: Tipsport extraliga | 1.liga | 2.liga

Slovakia: Tipsport Extraliga | 1.liga

Sweden: SHL | HockeyAllsvenskan
Other: EBEL | Belarus | Croatia | Denmark | Estonia | France | Great Britain | Iceland | Italy | Latvia | Lithuania | MOL-liga | Norway | Poland | Romania | Serbia | Slovenia | Spain | NHL | AHL |
League standings
Game fixtures
League leaders
IIHF President expressed a clear position on the situation in Ukrainian hockey during a meeting with the Federation Read more»
Ted Brithen scored three goals when Rögle beat another Swedish team, Frölunda, in the first of two games in the Champions Hockey League semi finals. Red Bull München and Tappare were supposed to play in Münich but that game was canceled ... Read more»