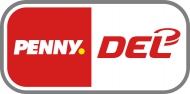 DEL – Roosters blow out DEG
Iserlohn comes to life with an 8-0 beating against Düsseldorf while two other underdogs keep raising eyebrows around the league.
The Iserlohn Roosters finally have a lifeline in the DEL. After a mere 4 points out of the first 4 games they could add 5 points this weekend. On Friday Brooks Macek was the hero for the Roosters in a 2-1 shootout upset against the favourites from Munich. Macek scored on the powerplay late in the second period to give Iserlohn the 1-0 lead. When Felix Schütz equalized, the game went into overtime and there it was again Macek, who scored the game-winner after only 1:06 minute.
Apparently this score pushed the Roosters a bit, because today they had an offensive outbreak against Düsseldorf. 3 goals in the first 10 minutes set the tone for the game and in the end it was an 8-0 beating that they gave the DEG. Nicholas Petersen had 4 points (including 2 goals).
Two other teams that nobody expected in the top group of the league added yet another win to their records today. Augsburg could beat the struggling Hamburg Freezers at home with 6-4. Ryan Bayda and Daniel Weiß scored early in the first period to give Augsburg a 2-goal lead, but the key for the Panthers was how they answered Hamburg's attempts to strike back today. 42 seconds after Kevin Clark got Hamburg on the board it was Brett Breitkreutz, who re-established the 2-goal margin, and the same thing happened after Garrett Festerling's goal. Again 42 seconds later Daniel daSilva made it 4-2. Augsburg added 2 goals before the second intermission and could even accept the two markers from Festerling and Oppenheimer in the last period without being frightened to lose the game.
Schwenningen can also be found on the top of the table for a change and today they proofed in Köln that this wasn't a fluke. The key to the win was powerplay efficiency. Kyle Greentree and MacGregor Sharp converted the second and third powerplay for the Wild Wings to give them a 2-goal lead before Andreas Falk cut it in half at the 7:42 mark of the last period. The newly gained hope for the Sharks should be buried again 7 minutes later when Sean O'Connor took care of giving the game its old margin. Daniel Hacker could add a short-hander for the 4-1 final score.
On Friday both teams from Schweninngen and Augsburg already met directly and the Wild Wings came out victorious. Hacker and Caldwell gave Schwenningen a lead, that could be turned around by Ciernik and Breitkreutz on the other side. The decision came by another powerplay goals from Greentree and an empty netter from Daniel Hacker.
Current events
External links

Czech Rep.: Tipsport extraliga | 1.liga | 2.liga

Slovakia: Tipsport Extraliga | 1.liga

Sweden: SHL | HockeyAllsvenskan
Other: EBEL | Belarus | Croatia | Denmark | Estonia | France | Great Britain | Iceland | Italy | Latvia | Lithuania | MOL-liga | Norway | Poland | Romania | Serbia | Slovenia | Spain | NHL | AHL |
League standings
Game fixtures
League leaders
A new Extraliga and Vysshaya League are born aiming to increase competitiveness Read more»
The Champions Hockey League Board cancelled the Wild Card for Belarusian champion Read more»