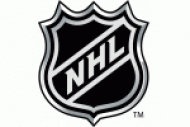 Alfredsson scores in Winter Classic
Daniel Alfredsson scored a goal and Henrik Zetterberg had an assist in the 2014 NHL Winter Classic. A total of eleven European players were a part of the big spectacle on and off the ice.
One of the biggest games this season, the long-awaited NHL Winter Classic is behind us. It was a true hockey spectacle and a lot of fun for both - the players and the spectators.
It was a marvelous presentation of true hockey, how hockey was played before and still is across the North American continent. Under clear, or at times not so clear skies and usually on the frozen lake, everyone enjoys the fun playing their favorite game. And if they're lucky enough, as we were today, they get some snow to liven up the ambient.
Not only did they play an NHL regular season game, but also the event featured the Alumni Showdown between the home side Detroit Red Wings and the visiting Canadians, Toronto Maple Leafs.
Joe Nieuwendyk was able to get the competitive juices flowing Tuesday as he was part of the Alumni game. Like the game today, it ended in the shootout, though the result was different, 6-5 for the Wings. Nieuwendyk admited after the game to the NHL.com that he really enjoyed himself and believes his teammates as well as opponents did as well.
Daniel Alfredsson opened the scoring for the Red Wings in the second period as he deflected a shot from another Swede, Henrik Zetterberg at 33:14 marking the only players in the Winter Classic from Europe scoring both their one point respectively on the same play.
Before the end van Riemsdyk tied the game. A pair of goals, one on each side, in the third period led the game to overtime and eventually to the shootout.
Tyler Bozak beat Jimmy Howard to the low left finding a tiny little hole and gave the Leafs a well-deserved 3-2 win over the Wings. Bozak was named star #3 of the game, right after Howard as #2 and Jonathan Bernier in the Leafs' net as number one.
Dion Phaneuf had two assists in the game.
Following the game's end, the American 2014 Olympic roster was revealed on the ice.
Current events
External links

Czech Rep.: Tipsport extraliga | 1.liga | 2.liga

Slovakia: Tipsport Extraliga | 1.liga

Sweden: SHL | HockeyAllsvenskan
Other: EBEL | Belarus | Croatia | Denmark | Estonia | France | Great Britain | Iceland | Italy | Latvia | Lithuania | MOL-liga | Norway | Poland | Romania | Serbia | Slovenia | Spain | NHL | AHL |
League standings
Game fixtures
League leaders
Home loss for the 2021 champion on the opening day of the Swedish league. Read more»
The SC Bern defender Beat Gerber played his 1168th NL game on Friday. Read more»