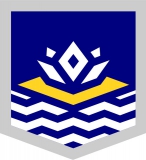 Khimik Novopolotsk
Name in original language: Химик Новополоцк
Year of foundation: 1964
Colours: orange, black, white
Club status: active
Address: ul. Molodezhnaya, 94 B
Novopolotsk, 211440 Belarus

Phone: +375 (214) 53-55-17
Fax: +375 (214) 53-55-17
Email: himik92@yandex.ru
WWW: Khimik Novopolotsk
Did you find any incorrect or incomplete information? Please, let us know.
Season 2022-2023
Current roster
season 2022-2023
* no longer in the club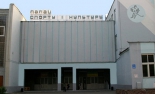 Adress: ul. Molodezhnaya, 94 B
Novopolotsk, 211440 Belarus
Phone: +375 214 535517
Email: Himik92@yandex.ru
Capacity: 1200
Opened in: 1994
from 1964 to 1974: Neftyanik Novopolotsk
from 1974 to 1994: Khimik Novopolotsk
from 1994 to 2003: Polimir Novopolotsk
from 2003 to 2004: Khimik Novopolotsk
from 2004 to 2016: Khimik-SKA Novopolotsk
from 2016 to present: Khimik Novopolotsk
from 1900 to 2019: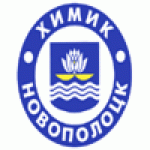 from 2019 to present: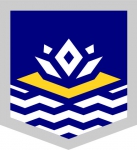 Valentin Ebert suddenly passed away
The Belarusian hockey mourns the loss of former player Valentin Ebert, passed away in Novopolotsk after a brief illness. During his active career Ebert, 36, played 668 games in the Belarusian Extraliga, notching 163 points (43+120), placing him among the top ten players in the 25-year history of the domestic championship. He won two titles (2002,2004), six silver medals (2000, 2001, 2006, 2007, 2014, 2015) and two bronze (2005, 2008) playing for HK Minsk, Khimvolokno Mogilev, Keramin Minsk, Vitebsk, Yunost Minsk,Dynamo Minsk and in the last five seasons in Khimik-SKA Novopolotsk, where Ebert closed his career and become General Manager of the team
Eurohockey expresses its condolences to his family.
(18 May 2017)
Belarus U20 and Khimik withdrew from Belarus Cup
Belarus Federation announced changes on calendar of Belarus Cup, named after Ruslan Salei, that was supposed to start today: two teams - Belarus U20 and SKA-Khimik Novopolotsk - were withdrew from competition for different reasons: Khimik faced a serious financial crisis during the summer, resolved only days ago, so the team started preparation very late and is not able to compete, while Federation decided to focus the U20 national team preparation for upcoming tournaments in autumn.
Check the new fixtures here
(26 Jul 2016)
Calendar of Belarus Cup unvelied
Belarus Federation publishes today the calendar for Belarus Cup, named after Ruslan Salei, in memory of the defender tragically passed away in Yaroslavl plane crash. As in last editions, the 11 Extraliga teams plus Belarus U20 national team are divided in two groups playing a single round robin. The two winners will advance to finals. Two finalists from last edition, champion Yunost Minsk and Dinamo Maladzyechna are in thew same group, so won't meet in the final act.
As usual Eurohockey will follow Belarus Cup with game-by-game stats
(12 Jul 2016)
Yunost and Dinamo Maladzyechna will battle for Salei Cup
Yunost Minsk and Dinamo Maladzyechna are the finalists of Salei Cup (National Cup of Belarus) 2015. In a home/away semifinal series Yunost won national champion Shakhtar Soligorsk 8-3 and 2-6 reaching the final for the seventh time since the first edition of the competition in 2001-02 equaling the record of defunct Keramin Minsk. Yunost already holds the record for the most wins, four, along with HK Gomel.
Dinamo Maladzyechna, a team founded in 2014, reached its first ever final by beating 2-1 and 3-3 Khimik-SKA Novopolotsk
Final will be played in home/away format, on October 06 in Minsk and October 20 in Maladzyechna
(30 Sep 2015)
Semifinals defined in Belarus Cup
After the end of first phase, with teams splitted in two groups, are known the semifinalists of Belarus Cup. Trophy holder Neman Grodno was surprisingly eliminated in Group A
Yunost Minsk - Shakhtar Soligorsk
Khimik-SKA Novopolotsk - Dinamo Maladzyechna
Semifinals will be played in September, dates are to be determined, with home/away format
(19 Aug 2015)
Valentin Lebedev passed away
Belarusian coach Valentin Lebedev died at 51 after a long illness. Well-known hockey expert, Lebedev spent all coach career in Novopolotsk, leading the hockey school from 1990 to 2003, then was in SKA-Khimik Novopolotsk coaching staff until 2011. He worked also in Belarus U18 national team staff. This season Lebedev trained SKA-Khimik-2 in Belrusian 2nd League
(23 Mar 2012)
Historic rosters:
Historic statistics:
Past results:
League standings:
Fast facts
season 2022-2023
A look back at a season that lived up to its promise. Read more»
The Alliance of European Hockey Clubs (E.H.C.) has announced the nominees for the 2023 Fenix Outdoor & Warrior European Hockey Awards. Read more»