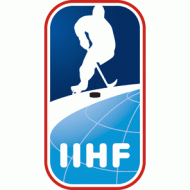 Kazakh U18 domination at Division 1B
WJC18 Division 1B was played in Tychy, Poland last week, here is a short summary by our new Polish writer Jacek Kopciński.
After winning battle against Ukraine (8:0),South Korea (10:0) and Austria (5:1) there was only a few people who did not believed in Kazakh promotion. The 4th game in this tournament was the hardest for Kazakhstan because they had to played with host team (Poland). After tough fight Kazakhstan won this game 5:4 and took gold medals.
Last day of Ice Hockey U18 World Championship Division 1B was definetely the hardest one. Firstly Austria played with Ukraine. Players from Ukraine must have been winged after victory with South Korea because they made strong condition to Austrian team. Finally Austria with a pinch of luck won this game wich meant they have bronze medals. After this game Marcel Witting (The best player of tournament in Austrian team) said:
'This was the hardest game in World Championship. Why? Both teams wanted to win. We knew that it would be hard game but we knew exactly how shall we play to win this battle. In last minute we have lots of luck but this is a sport so luck is also very important. We scored two goals and we have bronze. That was great championships'
As a second game gold Kazakhstan played with Japan. Asian players have already won silvers but they said that they will not forget this game, and they did not. In this game deciding was first period where Kazakhstan scored four goals and lost only one. In second and third Japan tried to tie the game but in both periods they scored only four goals but lost two. Finally Kazakstan won 5:6 and without losing took first place. Next year the will play with Belarus, France, Italy, Norway and Latvia in dyvision I group A.
Last game that night was as always host team game. Poland played with South Korea. In last friendly game of both teams just before tournament Poland beat Korea 2:0. This game was very simillar to the friendly game but we have seen much more goals then the first time. Players from Korea lost all of their games and they wanted to win at least one game. They fought well with Poland but at the end they have lost one more time and will be relegated to next year's Division II Group A Championships.
After the prize ceremony the best goalkeeper of tournament Sergii Pysarenko from Ukraine said:
'It is my first so big tournament in my life and I am very happy because of my condition. Why was I so good? Probably thanks to my defendsmens who helps me a lot. Tychy is a wonderful city and you made brilliant tounament. Great organisation! Thank you all!'
Everybody said that tournament in Tychy was one of the best in their lives and Winter Stadium in Tychy one more time has been hockey capital city of the world!
Final Ranking
1. Kazakhstan 15 (promoted)
2. Japan 9
3. Austria 9
4. Poland 9
5. Ukraine 3
6. Korea 0 (relegated)
Individual Awards selected by the Tournament Directorate
Best Goalkeeper: Sergii Pysarenko (Ukraine)
Best Defenceman: Yuri Sergienko (Kazakhstan)
Best Forward: Yuri Terao (Japan)

Current events
External links

Czech Rep.: Tipsport extraliga | 1.liga | 2.liga

Slovakia: Tipsport Extraliga | 1.liga

Sweden: SHL | HockeyAllsvenskan
Other: EBEL | Belarus | Croatia | Denmark | Estonia | France | Great Britain | Iceland | Italy | Latvia | Lithuania | MOL-liga | Norway | Poland | Romania | Serbia | Slovenia | Spain | NHL | AHL |
League standings
Game fixtures
League leaders
After a 4-years hiatus, a Kazakh club could be back in Russian Second League Read more»
In late Spring, 2023, the International Ice Hockey Federation will host the 86th Men's Ice Hockey World Championships. The competition is easily global ice hockey's biggest event, with hundreds of thousands of fans traveling for each world championship finals event. ... Read more»