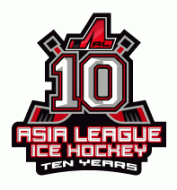 Blades thump Eagles to take 2-1 series lead
Blades get the game winner half way through the first, Eagles can't recover from quick onslaught
After a season that has been all Eagles, the Blades have recovered from an overtime loss in Game 1 against the Eagles to win two in a row and take a 2-1 series lead.
Assistant Coach, JP MacCallum, attributed their success in Game 2 to a more consistent compete level and some chance bounces. The series will continue on the Blade's hometurf on Saturday

Saturday
Eagles vs Blades 3-2 OT
The series started much as had been predicted. The game was close, with the Eagles getting on the board just 44 seconds in on a power play goal from Takeshi Saito, and then ending the period up 2-0 with a goal from Tetsuya Saito. The Blades recovered very late in the third though, with Wrigley scoring with four and a half minutes to go. Fletcher added a second with just 4 seconds left in the game and the net empty. It was just past the six minute mark in the overtime when Domeki scored for the Eagles.
The Eagles outshot the Blades 32-23 and despite not scoring pummelled them with 17 shots in the second period. Hata kept the Blades in it long enough for the offense to start and to at least get to overtime.


Sunday
Eagles vs Blades 1-2 OT
The Blades started Sunday's game similar to Saturday's game by giving up an early power play goal to the Eagles, also to Takeshi Saito. It probably felt like deja vu. The first period ended for them outshot 7-3, much like Saturday's 7-4 count. The second period was different though, with the Blades find their feet and outshooting the Eagles 11-7. In the third, Farynuk tied the game up nearly 8 minutes in. Overtime went in the Blade's favour this time, and Farynuk got the winner at 11:39 of overtime.
In contrast to Saturday, the Blades outshot the Eagles 30-28. Assitant coach, JP MacCallum, attributed their victory to a much more consistent compete level and some lucky bounces.


Tuesday
Eagles vs Blades 3-6
A day's rest did wonders for the Blades. Not so much for the Eagles. In comparison to the weekend, the Blades came out firing. All 6 goals came at even strength for them. In the first period the Blades fired the puck at the Eagles goal 16 times, and managed 4 goals, at 0:49, 3:12, 7:31, and 10:24. With the last goal they chased Narisawa from the net. Undoubtedly reeling from the pounding they received in the first, the Eagles came out in the second with their own offensive burst. Outshooting the Blades 20-7 in the second, they managed 3 goals, 2 on the power play, but Kawamoto also managed to get one for the Blades keeping them up 5 to 3. Midway through the third Suzuki completed the hattrick and the Eagles were powerless to even pull close, failing to pull the goalie later in the period. Kawaii had 3 assists for the Blades.
With the victory the Blades take a 2-1 series lead and will have two chances to take the championship at home. It's far from a done deal though as the Eagles have shown themselves repeatedly capable throughout the season, and being on the road hasn't really been a detriment to them.


Current events
External links

Czech Rep.: Tipsport extraliga | 1.liga | 2.liga

Slovakia: Tipsport Extraliga | 1.liga

Sweden: SHL | HockeyAllsvenskan
Other: EBEL | Belarus | Croatia | Denmark | Estonia | France | Great Britain | Iceland | Italy | Latvia | Lithuania | MOL-liga | Norway | Poland | Romania | Serbia | Slovenia | Spain | NHL | AHL |
League standings
Game fixtures
League leaders
Detva owner Róbert Ľupták decided to move the Extraliga license to Prešov Read more»
After a tough conflict between the two entities, an agreement was reached Read more»