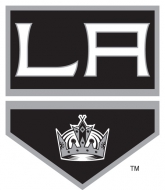 Anze Kopitar
Kopitar - the very first Slovenian born player to become a Stanley Cup Winner.
They say Anze Kopitar was a wonder-child. He was born in 1987 and raised in Jesenice, small, ugly and grey industrial town close to the triple border with Italy and Austria. Nothing ever happens in Jesenice, excerpt one thing: ice-hockey.
Those of you who followed EBEL happenings this season may be aware of the state hockey in Jesenice currently is. To cut a long story short – it's dealing with bankruptcy and the legendary Slovenian club was expelled from Austrian based international EBEL league.
Back to Anze Kopitar. He actually grew in a very sport related family. His father Matjaz (currently the head coach of Slovenian National team) also played hockey for Jesenice and national team. Anze's relatives made him a little icy playground at the back of the family house and little guy learned to skate. Of course, he later went through the youth hockey school at Jesenice. His team colleagues from younger years describe him as a quiet boy, always willing to learn and improve. He may not have been the best in his age group, but he was certainly the hardest working.
One thing was also very significant – this boy had a dream. Apparently, he used to talk his grandmother - an English teacher at the local primary school - to defend the net at little playground at the back of his home. Not only that, he insisted for granny to teach him speak English every time they played together. He used to say to his friends he's going to need it someday, when he plays in NHL. And what a prediction that was!
Anze left his hometown when he was only sixteen. A big man in his body and a little boy in his head had to grow up very fast, as he continued his learning process in Sweden. And that's a whole different world for a boy from former communist country. Kopitar's first season abroad was spent in Södertälje's junior team. Quick learner as the guy is – he somehow got past homesickness and really presented him as a promising hockey player. It promoted him to senior Södertälje team at the age of seventeen. He contributed 8 goals and 12 assists in 47 games that year.
And then – real fairytale for Anze only had begun. He was drafted as the highest ranked European player in 2005 NHL draft by Los Angeles Kings. They even announced in LA they will build a team around this – for America – unknown guy. Well, what a brave and clever move that was. Various players and coaches went in LA and they left; and there was one guy always working hard and playing the best he could – Anze Kopitar. There's only one player besides Kopitar left in the team ever since 2005: his captain Dustin Brown. The pair now produced what even great Wayne Gretzky failed – they made hockey popular in LA. Not only that – Brown lifted a Stanley Cup as the captain to the 2012 NHL winning team today, first ever for Los Angeles Kings.
Crowd went absolutely nuts in Staples Center, LA - when The Cup was lifted by Anze Kopitar. There won't be any more questions about Slovenia in California – people learned now: it's a tiny, little country in Central Europe with a big hearted guys like Anze Kopitar.
One more thing - when asked for his feelings about being the first Slovenian who won the Stanley Cup, Kopitar replied: "You know, I feel…humble."
What a great guy!
Photo courtesy of ctpost.com

Current events
External links

Czech Rep.: Tipsport extraliga | 1.liga | 2.liga

Slovakia: Tipsport Extraliga | 1.liga

Sweden: SHL | HockeyAllsvenskan
Other: EBEL | Belarus | Croatia | Denmark | Estonia | France | Great Britain | Iceland | Italy | Latvia | Lithuania | MOL-liga | Norway | Poland | Romania | Serbia | Slovenia | Spain | NHL | AHL |
League standings
Game fixtures
League leaders
Växjö Lakers won the Swedish SHL playoffs for the third time. Read more»
Men's ice hockey World Championships 2021 are only few weeks away so we at Eurohockey.com dived into it and explored what to expect from the tournament. Read more»