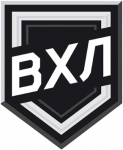 VHL
League status: Active
English name: Высшая Лига
Year of start: 2009
Did you find any incorrect or incomplete information? Please, let us know.
GROUP: Conference 1
GROUP: Conference 2
Last updated: 19 Mar 2020, 21:11
from 1992 to 2010: Vysshaya Liga (RUS-2)
from 2010 to present: VHL
New club in Norlisk next season?
Accordeing to Russian media, a VHL club may appear in Norilsk next season. Previously, teams from this city played in the lower divisions of the championships of the USSR and Russia until 2001. Norilsk is located 300 kilometers north of the Arctic Circle.
(12 Jan 2023)
Buran withdraw from Dizel Cup and tournament was stopped and cancelled
Hockey team Buran announced that was forced to withdraw from the Dizel Cup tournament held in Penza.
Due to the fact that the team went to this competition in a truncated composition, and due to the numerous injuries to the players received in the matches held at the tournament, today the team does not have enough minimum number of hockey players to apply for the match.
Dizel Penza decided to end the tournament ahead of schedule.
(19 Aug 2020)
Torpedo-Gorky leaves VHL
Hockey club Torpedo-Gorky Nizhny Novgorod made a decision not taking part in the VHL season 2020-2021 due to the difficult financial situation in the club caused by significant unplanned spending on the fight against coronavirus infection.
(15 Aug 2020)
Pavel Kruty passed away
Forward Pavel Kruty died in Orsk today, as reported by the VHL official website. He was 23 years old.
In the morning, Pavel Kruty, who was at the training camp of the Yuzhny Ural Orsk, felt unwell. He was given first aid by the club doctor. The player was taken by an ambulance to the intensive care unit, where he died. A preliminary diagnosis is pulmonary embolism.
Last season Pavel Kruty played for Saryarka Karaganda and recently moved to Yuzhny Ural Orsk. He played also for KRS Heilongjiang and Amur Tigers Khabarovsk, In 1997 was named to MHL All-Star Game
(10 Jul 2020)
Chinese clubs won't compete in VHL anymore
According to Sport-Express portal, all the three Chinese clubs competing in VHL - Tseng Tau Jilin City, KRS Beijing and ORGZHI Beijing - won't compete in the next season. At the moment only ORGZHI, the Kunlun Red Star farm club, confirmed the withdrawal and rumours are it could move somewhere to Russia. No specific reason was cited, but the possible cause is the planned debut of the Chinese championship or the Covid-19 outbreak which has made travel between nations difficult.
Previously also the Uzbek club Humo Tashkent announced the withdrawal from the league
(27 Apr 2020)
Two more teams accepted in VHL
After the inclusion of four new teams at the beginning of June - Dynamo Tver, Torpedo-Gorky Nizhny Novgorod, Nomad Nur-Sultan (KAZ) and Humo Tashkent (UZB) - VHL announced the addition of two more clubs for the upcoming season: HC Rostov, competing since 2013 in VHL-B, the Russian third division, and Shougang Beijing, a new club acting as Red Star Kunlun farm club. With a record of 34 teams, VHL will be organized into 2 conferences and 4 divisions
(16 Jul 2019)
Alexander Titov disqualified for 4 years
Russian defender Alexander Titov, 28,  was suspended for four years for violating anti-doping rules, as reported by the official website of Russian Anti Doping Agency RUSADA.
Titov lastly played for Dizel Penza in 2017-2018 season.
(09 Jul 2019)
Sary Arka wins VHL title
Sary Arka beat Rubin Tyumen 4-1 in today's VHL final to win the series 4-1.
The club from Kazakhstan was also VHL champion 2014.
(24 Apr 2019)
Leonids Tambijevs back in Karaganda
Leonids Tambijevs, 48, is the new head coach of Sary Arka Karaganda. He signed a contract until 2020 returning to the bench of the club he lead in 2014-2015 winning the VHL regular season before losing in playoffs semifinals. Last season won the title with Dinamo St. Petersburg, left last month by mutual agreement. Tambijevs replaces interim coach Dmitri Maximov, back at original task of head coach at HK Temirtau, Sary Arka farm club. Andrejs Banada will be the assistant coach
(17 Nov 2018)
Dinamo St. Petersburg changes coach
VHL champion Dinamo St. Petersburg annunces club has terminated the contract by mutual consent with coach Leonids Tambijevs. The team is currently 5th in the standing with a 8-5 record. Tambijevs, on Dinamo bench since 2016, will be replaced by former Dynamo Moscow coach Sergei Oreshkin, in the team staff as consultant since last season. Oreshkin will be assisted by Italo-Canadian Ivano Zanatta
(16 Oct 2018)
Past league results:
League standings:
Historic statistic:
Individuals records:
Fast facts
season 2019-2020
A look back at a season that lived up to its promise. Read more»
The Alliance of European Hockey Clubs (E.H.C.) has announced the nominees for the 2023 Fenix Outdoor & Warrior European Hockey Awards. Read more»