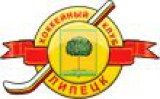 HK Lipetsk
Name in original language: Хоккейный клуб Липецк
Year of foundation: 1979
Colours: red, yellow
Club status: temporarily not active
Address: ul.Tereshkova, 13
398002 Lipetsk
Phone: +7 (4742) 34-97-20
Fax: +7 (4742) 36-11-60
Email: hc-lipetsk@lipetsk.ru, skvorych84@mail.ru (Press Office)
WWW: HK Lipetsk
Did you find any incorrect or incomplete information? Please, let us know.
Season 2019-2020
Current roster
season 2019-2020
* no longer in the club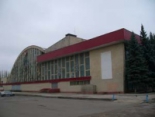 Adress: ul.Tereshkova, 13
398002 Lipetsk
Phone: +7 (4742) 34-88-54
Capacity: 1900
from 1979 to 1980: Metallurg Lipetsk
from 1980 to 1992: Traktor Lipetsk
from 1992 to 1994: Russky Variant
from 1994 to present: HK Lipetsk
from 2008 to 2010: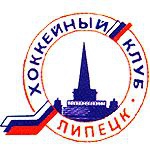 from 2010 to present: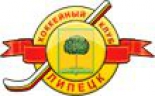 Sputnik Nizhny Tagil forward passed away
Sputnik Nizhny Tagil forward Sergei Simonov, 24, suddenly passed away. According to preliminary reports, the player was hospitalized after a training session, held the day before. He complained of pain in the region of the spleen. The exact cause of death has not been established but an investigation was opened. Before to arrive at Sputnik, Simonov, a product of Novokuznetsk school, played for Lada and Lipetsk in 2013-2014, Sary-Arka Karaganda 2014-2015 and Kristal Saratov in the first part of current season
(07 Jan 2016)
HK Lipetsk conditionally allowed in VHL
VHL General Assembly appproved today the request from HK Lipetsk to join league from next season.
The approval is under some conditions: club is obliged to complete the reconstruction of the Ice Arena "Star", which now does not meet the regulations of VHL. In addition, the club must provide a guarantee of a budget of at least 70 million rubles, which is almost three times larger than the current one.
(31 May 2013)
Historic rosters:
Historic statistics:
Past results:
League standings:
Fast facts
season 2019-2020
Cardiff Devils won by one-goal-difference against home side Grenoble and advances to the Continental Cup Superfinals along with Nomad Astana Read more»
Kazakh champion closes the Continental Cup semifinals round with a perfect record, by beating HK Zemgale in the last game Read more»