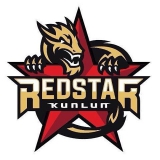 Did you find any incorrect or incomplete information? Please, let us know.
Season 2023-2024
This club in 2023-2024: KHL
Current roster
season 2023-2024
* no longer in the club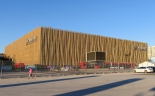 Adress: 69 Fuxing Road
100036 Beijing, China
Capacity: 9000
Opened in: 2008
from 2016 to present: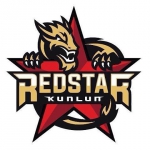 Coronavirus outbreak in Barys Nur-Sultan
The KHL regular championship match between Barys and Dinamo Riga, scheduled for September 18, will be postponed due to the outbreak of coronavirus in the Kazakh team.
The team was quarantined, and the KHL postponed six matches involving the team to a later date.
The press secretary of the club Yevgeny Akmanov told all the team members are asymptomatic, therefore, during the quarantine, everyone was sent home, but at the same time are under constant supervision of the medical headquarters.
The club hopes that everyone will soon get better, the team will continue to play in the KHL and this situation will not happen again, and the postponed matches, in agreement with the rivals, will be able to be held at a later date.
Relocation of the club to Russia is not currently being discussed, although it was considered before the start of the season.
(17 Sep 2020)
Chinese clubs won't compete in VHL anymore
According to Sport-Express portal, all the three Chinese clubs competing in VHL - Tseng Tau Jilin City, KRS Beijing and ORGZHI Beijing - won't compete in the next season. At the moment only ORGZHI, the Kunlun Red Star farm club, confirmed the withdrawal and rumours are it could move somewhere to Russia. No specific reason was cited, but the possible cause is the planned debut of the Chinese championship or the Covid-19 outbreak which has made travel between nations difficult.
Previously also the Uzbek club Humo Tashkent announced the withdrawal from the league
(27 Apr 2020)
Defeat in first ever game for Kunlun
New KHL team, Red Star Kunlun from Beijing, played its first ever game today in Vierumäki, Finland against Traktor Chelyabinsk. The Chinese team lost 0:2, postponing the scoring of first historic goal. Maxim Yakutsenya and Aleksandr Sharov scored for Trakto. Next Red Star Kunlun game will be on July 28 against Spartak Moscow. Follow all the pre-season games on eurohockey
(24 Jul 2016)
Historic rosters:
Historic statistics:
Past results:
League standings:
Fast facts
season 2023-2024
HC Red Star Kunlun participates in season 2023-2024: KHL
Kaunas City celebrate the qualification to the second round of Continental Cup with a ten-goals victory over Skautafelag Rejkyavik Read more»
Estonian champion wins KHL Zagreb ensuring first place for the home team Read more»