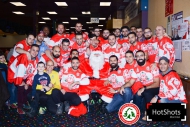 Q&A With Lebanon National Team Coach Ralph Melki
Ralph Melki chatted with Steven Ellis to talk about Lebanon's first ever ice hockey game against Haiti and future plans for the hockey nation.
Back in February, word got out that a hockey game between Lebanon and Haiti would take place in Quebec. The general reaction was, "wait, those countries have hockey teams?".
In terms of ice hockey, neither team has actually played just yet. But on April 23rd, that will all change at the Raymond Bourque Arena in Ville St-Laurent. Both teams have experience in ball hockey, but on the ice, it'll be history in the making.
EuroHockey's Steven Ellis talked to head coach and Lebanese team co-founder Ralph Melki about the organization of the game and the future of the team that initiated the battle in the first place.
EH) What's your background in hockey?
RM) In Quebec, we start hockey in novice, atom, peewee. I coached them all the way to juniors. I was really involved with the kids. I started coaching my first team when I was 18 years.
EH) So how did you get started with the Lebanese hockey team?

RM) A friend of mine (the founder of the team) who called me and said they needed a coach and that's how we got started. We talked for years and years and he said we would do something together. Then I became a co-founder of the Lebanese Hockey Association.
EH) How did hockey get started in Lebanon?
RM) Well, it was really us who got things going. In 2015, we started a hockey team in Lebanon, playing in a school. There are actually two teams right now. One of these teams went to the finals in a tournament in Spain last year and lost in the finals. We're trying to do a program like this in ball hockey as well. Ice hockey is a bit more difficult because of the financial issues involved with building an arena. We did have one before but unfortunately it hasn't existed since August of 2015. We do have a roller hockey team. Since we're based in Montreal, we always wanted to do something to involve the Lebanese in hockey. That's why we started the ball hockey team and that's why we started this game against Haiti.
EH) Can people watch hockey in Lebanon?
RM) Yes, they have access. We have Lebanese players playing all over the world. I was talking to a guy running a program in Abu Dhabi and he's a big Detroit Red Wings fan. He follows on the internet. There's a lot of Lebanese that lived in Canada so they know hockey and they love the sport and still follow it.
EH) How did the game with Haiti come together?
RM) Honestly, we wanted to create something. We were not thinking about doing it this year and wanted to wait until we came back from the Czech Republic (for the ISBHF World Ball Hockey Championships taking place in Pardubice, Czech Republic in June). The game itself is a fundraiser. We got in contact with (former NHL forward) Georges Laraque (who works with Haiti) and he said right away "yes, we're in". He's going to be in that game playing for his team. Georges is also involved with the ball hockey team so we see him often. When we saw his interest and the way he jumped on the idea, it motivated us. That's how it all started.
EH) Seeing as the game is in Quebec, where are the players coming from?
RM) A bit from everywhere. We got players coming from Toronto, from Calgary, from Ottawa and from Montreal.
EH) Seeing as it is two new teams on the ice, what are your expectations for the game itself?

RM) Obviously, I want to win the game. I'm expecting to give a nice show out there. Not only is it going to be a show, but it's going to be a hell of a hockey game. I've got guys coming from a high caliber of hockey and they have a good hockey background so I'm expecting a decent game. Georges told me that we better bring a pretty good team.
EH) Georges was a good hockey player himself.
RM) Yes, haha.
EH) Is this game the start of something bigger for hockey in Lebanon?

RM) Absolutely. This is going to help kickstart this program. We have more plans for when we return from the Czech Republic. I don't have much details about the plan but we'd like to join a league most likely and get this team going. This game is getting a lot of noise in a way where the Moroccan team, the Egyptian team and the Israeli team all want to play us. Since the game is the fundraiser for our team in the Czech Republic, we'll wait until we come back and see what we can do. Since the Egyptian team is based in New York, they're inviting us to come play in New York and we'd like to invite them back here. There's a lot of things we need to consider, but this game is to show people that we have a hockey team and to stay tuned in the fall and we'll take it from there.
EH) We've recently seen hockey grow in many areas around the world, specifically in Asia. Despite knowing the immediate plans, do you have any long term goals for the team?
RM) Absolutely. Our goal in five years is to be a part of the IIHF. But to have that, we need to have a rink in Lebanon with a minimum of five teams located in Lebanon. Our big goal is to be apart of the IIHF so we can take part in international tournaments.
EH) Outside of building a rink and starting a league, what else needs to be done to get you at the level where you can compete against other nations?
RM) We need to basically promote the game in Lebanon. I told you earlier that there are people in Lebanon that are also Canadian. We want our government to recognize the sport and we want to join the Olympic federation.
To learn more about hockey in Lebanon, like their page on Facebook. You can also donate to their ball hockey team's GoFundMe page here.
Follow me on Twitter, @StevenEllisNHL.
Current events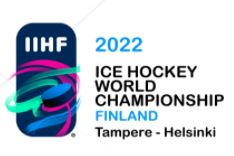 External links

Czech Rep.: Tipsport extraliga | 1.liga | 2.liga

Slovakia: Tipsport Extraliga | 1.liga

Sweden: SHL | HockeyAllsvenskan
Other: EBEL | Belarus | Croatia | Denmark | Estonia | France | Great Britain | Iceland | Italy | Latvia | Lithuania | MOL-liga | Norway | Poland | Romania | Serbia | Slovenia | Spain | NHL | AHL |
League standings
Game fixtures
League leaders
The second European club competition celebrates the quarter of century starting the battles for the silver plate in September Read more»
Ice Hockey is a very popular sport. One of the main reasons for this popularity is that the game is very fast, and each match is full of exciting moments. Even though Ice Hockey is already very exciting, some people want ... Read more»