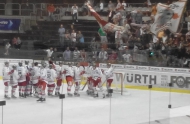 Bolzano wins two-game-series against Asiago
In preparation for the upcoming season, the two most successful Italian hockey teams of this decade met in two pre-season-games. The Serie A champions came out on the short end in both games.
Since 2008, only once an Italian championship title has not been won by either Bolzano or Asiago. Though since the 2013/2014 season, when Bolzano left Serie A to join international EBEL league, there have been no more clashes between the South Tyrolean 'biancorossi' and the 'stellati' from Veneto. The last competitive matchup between these two traditional hockey clubs, who combine 24 Italian championship titles and various international accomplishments, dates back to the 2012/2013 quarter finals, when Asiago knocked out Bolzano in 6 games.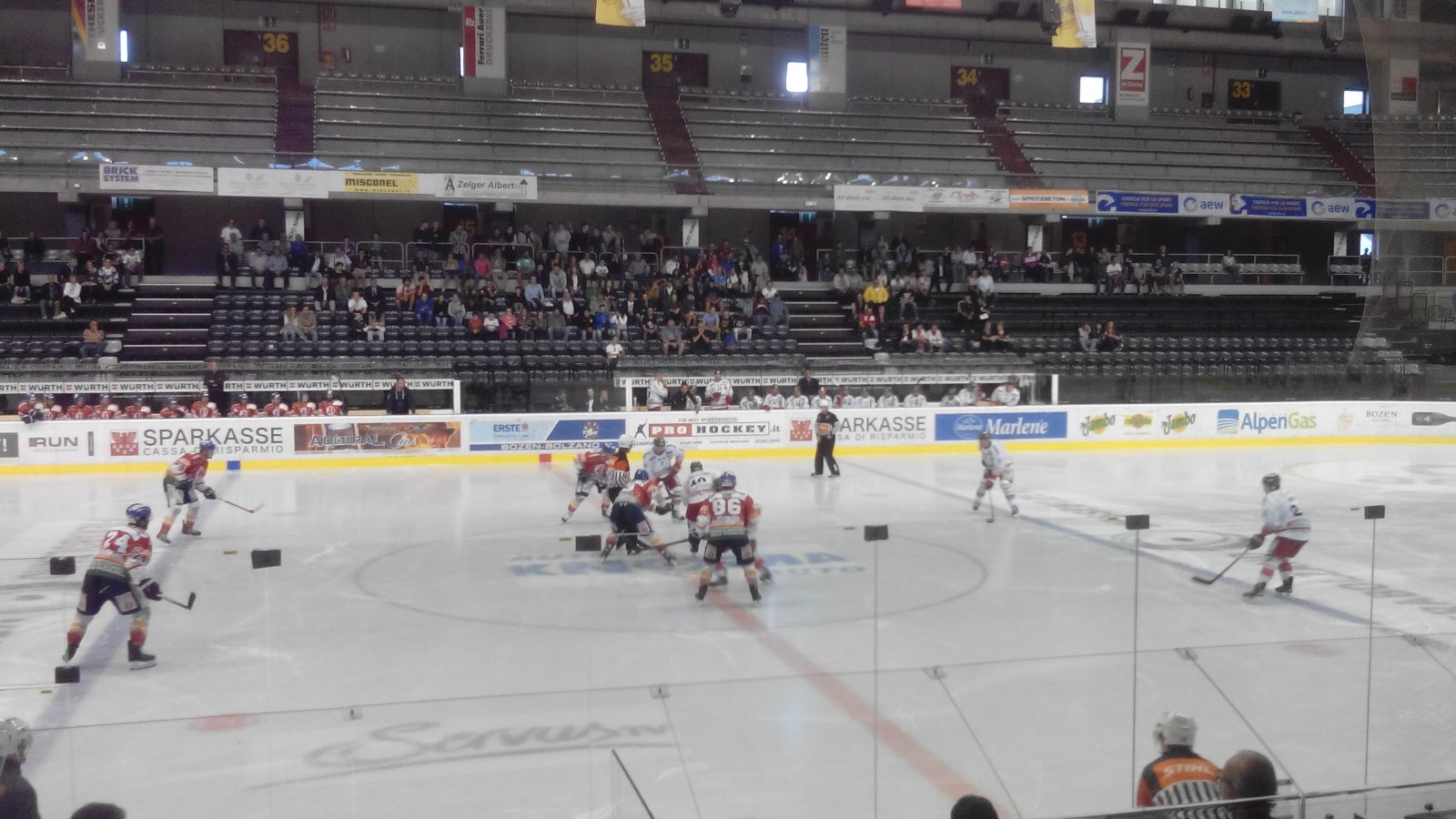 This pre-season saw a small revival of the rivalry between the Foxes and Lions, as they met in two exhibition games. The first match took place on Friday in Asiago, won by the road team in the shootout. Since both teams could not feature their full roster, lots of promosing young guns got the chance to showcase their talent.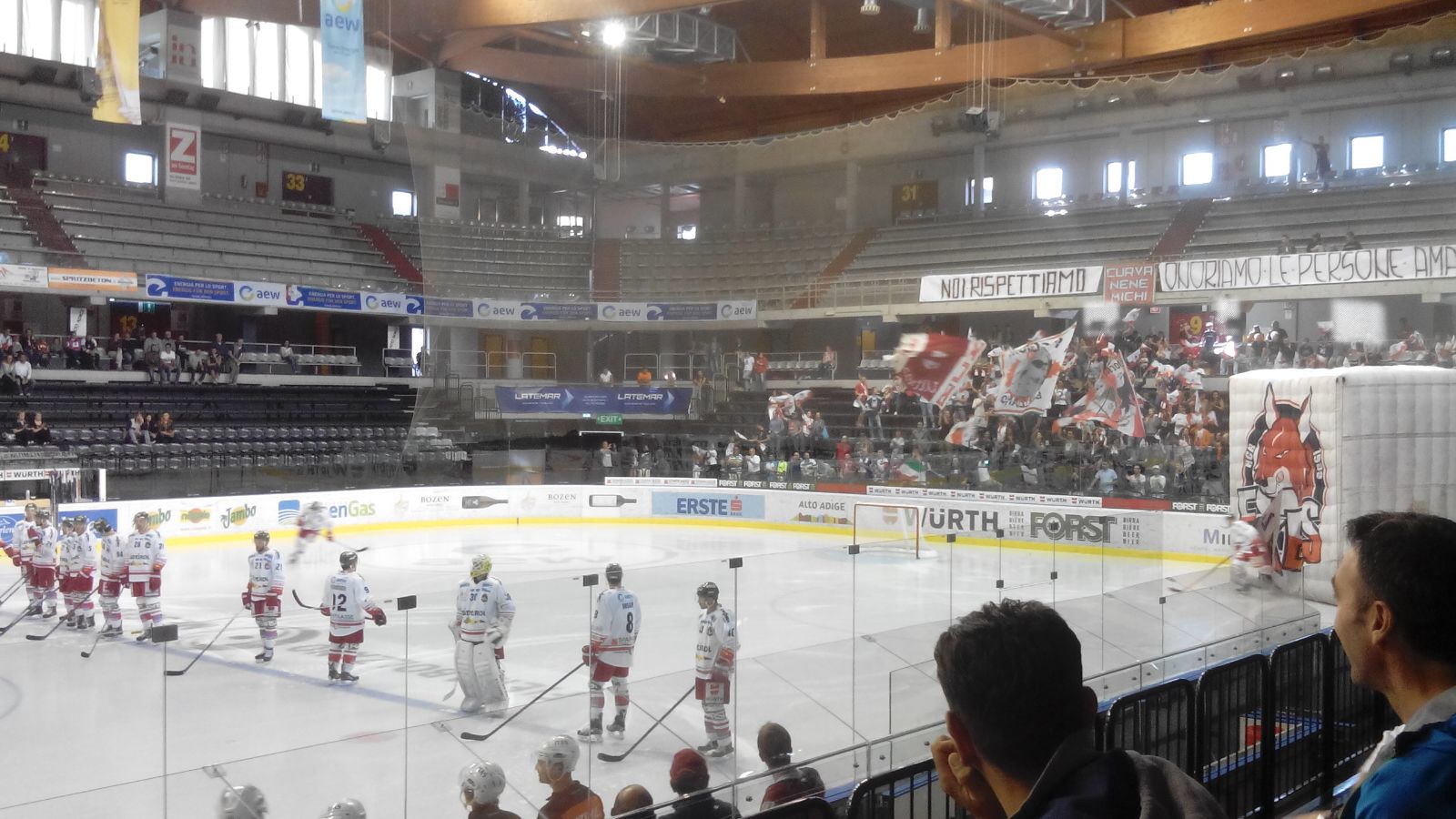 Steve Saviano gave Bolzano the lead in the first period, before Matteo Tessari tied the game up in the 26th minute. The EBEL champions of 2014 gained a two goal lead thanks to goals by Marco Insam and Markus Gander, but the 'leoni' came back in the third (goals by Andreas Lutz and Mike Sullivan) to send the game to a shootout. Saviano and Slovenian try-out defenceman Matic Podlipnik scored on Alessandro Tura, whereas Mike Sullivan was the only player to score for Asiago.
On Sunday, the rematch in Bolzano was all in honour to Lino Trinetti, longtime maintenance man of Bolzano, Asiago and Milano, who passed away last week.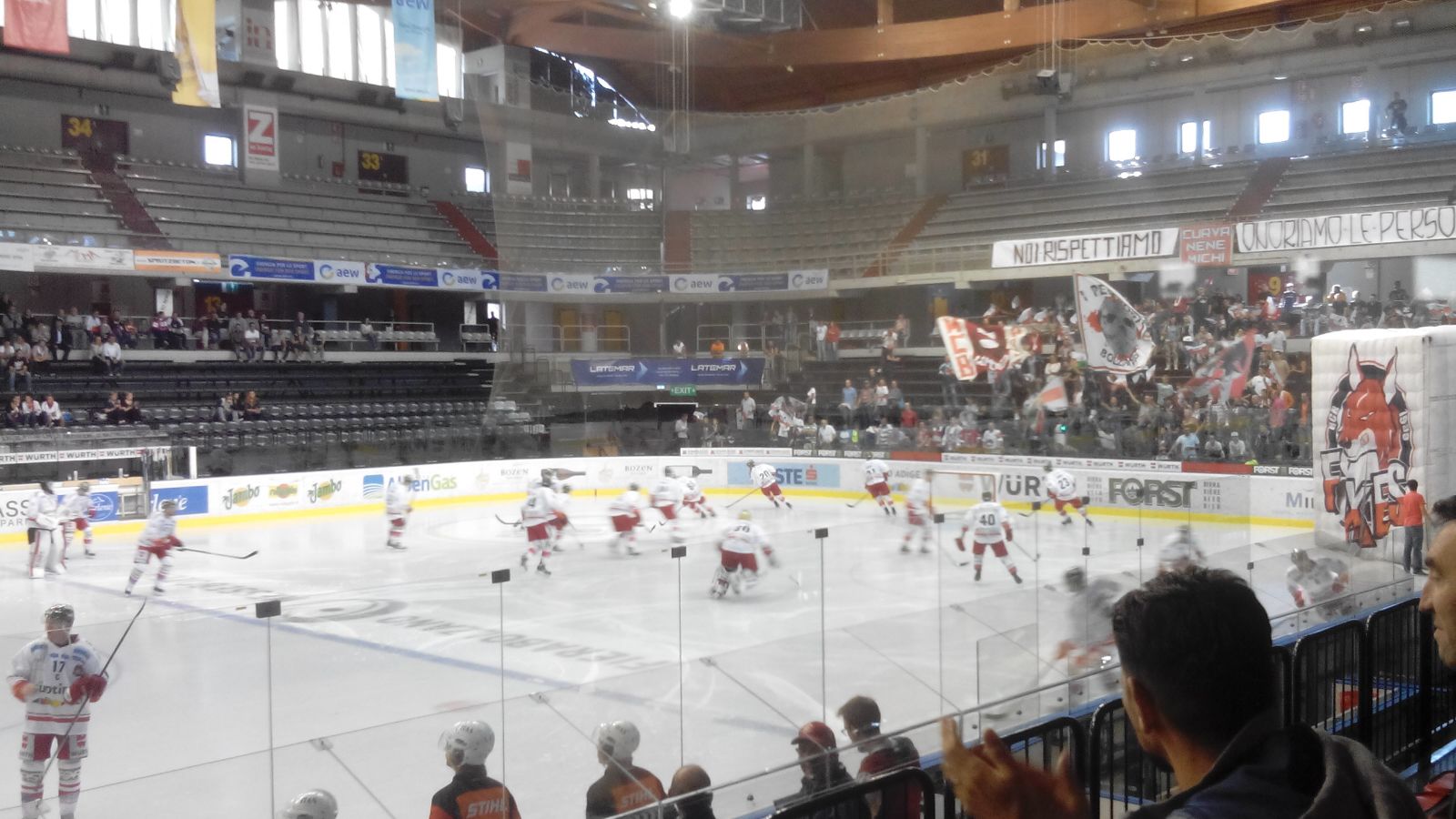 In a low-scoring game, Matt Pope gave Bolzano the early lead, scoring on Asiago's netminder Davide Mantovani. Asiago was never able to create a lot of danger in front of HCB-goalkeepers Jaroslav Hübl and Daniel Morandell, who shared ice time in both games. Marco Insam's goal in the 46th minute gave Bolzano the 2:0 win over the Italian champions.
Bolzano, again coached by Tom Pokel, will start its third season in EBEL on Friday in Graz, whereas Asiago's Serie A season will kick off on the 19th of September against Cortina.

Czech Rep.: Tipsport extraliga | 1.liga | 2.liga

Slovakia: Tipsport Extraliga | 1.liga

Sweden: SHL | HockeyAllsvenskan
Other: EBEL | Belarus | Croatia | Denmark | Estonia | France | Great Britain | Iceland | Italy | Latvia | Lithuania | MOL-liga | Norway | Poland | Romania | Serbia | Slovenia | Spain | NHL | AHL |
League standings
Game fixtures
League leaders
Kaunas City celebrate the qualification to the second round of Continental Cup with a ten-goals victory over Skautafelag Rejkyavik Read more»
Estonian champion wins KHL Zagreb ensuring first place for the home team Read more»