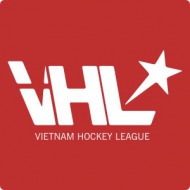 Good morning Vietnam!
One year after the establishment of Vietnam Hockey League, Eurohockey talks with mr. Do Viet Anh, one of the founders: much enthusiasm and ambitious plans
"Yes, there is ice hockey in Hanoi, Vietnam! We are the Vietnam Hockey League, a group of enthusiasts who meet weekly at Royal City!": this is the introduction of Facebook Page of VHL - Vietnam Hockey League, estabilished in early 2014 thanks to the vision and the efforts of three enthusiast dreamers: Do Viet Anh, Stanley Boots and Brad Tyberg, who have found the same passion on the staff of the ice rink Vinpearlland Ice Rink . "They are really part of this project, supporting us with ice time discounts" said Do Viet Anh, currently the representative of VHL (Vietnam Hockey League), in cooperating with Vinpearlland Hockey Academy, talking with Eurohockey about the current scenario and and future developments of icehockey in the Asian country

Eurohockey: Mr. Anh, could you introduce the VHL, how and when was born, the goals and the structure. Is a full contact league? 5vs5? How many teams? Where is played? regular rink? Only in Hanoi?
Do Viet Ahn: VHL (Vietnam Hockey League) was established in early 2014 by a group of sport enthusiasts . The goal of VHL is to create a league, in which the hockey teams in Vietnam can meet, interact and play together . Currently, it is not yet a full contact league , which only for members to meet each others and play hockey for fun . We meet weekly on Vinpearlland ice rink, this is the only place in Hanoi that has the hockey playground.
Eurohockey: it's a typical expat beer league or is more ambitious? what is the percentage of local players?
Do Viet Ahn: It is even less than an expat beer league:) only about 10% of local players. Btw we have ambitions for developing the team but it depends on many conditions.
Eurohockey: what is the situation of rinks in the country?
Do Viet Ahn: the only rink we have in Hanoi is only suitable for soft hockey (no contact, just keep the puck on the ice)
Eurohockey: Is hockey popular among locals? or could have the potential to become popular?
Do Viet Ahn: hockey has not been popular among Vietnamese locals yet, but people here are curious about new things. Thus, I think hockey has the potentiality to become popular in Vietnam, it only needs some conditions like funding or serious investment… to develop.
Eurohockey: Is there a project to estabilish a Federation?
Do Viet Ahn: Not yet.
Eurohockey: Earlier this month eurohockey reported about the introduction of icehockey in the next SouthEast Asian Games( link here (. Any chance for Vietnam to partecipate?
Do Viet Ahn: At this moment, I find it a low chance for Vietnam to participate the next SEA Games icehockey. We need more investments for hockey from the Government (the Vietnam General Department of Sports), such as: a long-term direction, talent development, fund raising… If so, I believe for a bright future of icehockey in Vietnam. And...any suggestion for or any support for us are welcomed!

Eurohockey: how do you see the future of hockey in the country?
Do Viet Ahn: We have the interest for this sport. The future for hockey in Vietnam can only brought and developed by the investment from the Government or some local business. I think it is possible. In Vietnam, everything is possible
Current events
External links

Czech Rep.: Tipsport extraliga | 1.liga | 2.liga

Slovakia: Tipsport Extraliga | 1.liga

Sweden: SHL | HockeyAllsvenskan
Other: EBEL | Belarus | Croatia | Denmark | Estonia | France | Great Britain | Iceland | Italy | Latvia | Lithuania | MOL-liga | Norway | Poland | Romania | Serbia | Slovenia | Spain | NHL | AHL |
League standings
Game fixtures
League leaders
Sokil Kyiv trashes Valk Tartu but can't advance to Continental Cup semifinals Read more»
Despite a brave game by Ferencvarosi, a single goal scored by vetern Edijs Brahmanis is enough to secure the first place for Olimp Riga Read more»