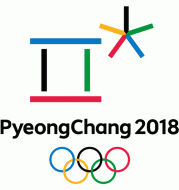 A party without the host
South Korea might not have a spot at the 2018 Olympics at home
Even though the host country, South Korea might watch the hockey tournament from the stands at the Olympics in 2018
In all 23 Olympic ice hockey tournament, the nation that hosted the Games had the right to have its team on the ice. But now the scenario is not the most positive for South Korea, for who the automatic spot in 2018 seems to be in jeopardy. Until now, no host country has failed to send its ice hockey team to the Winter Olympics.
Usually the home teams are always invited by the international federations of each sport that have autonomy to decide what will be the criteria for classification. So it is possible that the host country remaining without a team in some sport.
Since 2010 Olympics at Vancouver, the IIHF cancelled the direct qualification for the host. At last Olympics in Sochi, for example, the nine best teams - host Russia was among them, as well as Canada in Vancouver 2010 - in the ranking were qualified directly, while three other positions were defined by qualifying a route challenged by 24 countries.

According to the Korea Times, the Korean Ice Hockey Association (KIHA) talked to the International Ice Hockey Federation (IIHF) to "find a way" to secure a place without going through a complicate qualifying round, usually the criteria to complete the grid of participating teams. The IIHF agreed that it would be strange, "a party without the host" and promised a spot at one condition: "They want to see progress in our hockey," a KIHA official said "The IIHF president Rene Fasel said South Korea needs at least demonstrate quality to try to compete with stronger teams like Sweden."

In an interview last in April, Rene Fasel said the goal for the Koreans is clear: the team have to climb up at least to 18th place in IIHF ranking. Currently, Korea is in 23rd position, following the terrible performance in last
World Championship Division 1a
, when, despite playing at home in Goyang, team lost all five games and was relegated to Division 1b.
"If we performed well at Goyang, we could have at least brought up our issue to the IIHF,"
the official said.
The process of change has begun last July with the appointment of
Jim Paek
as director of hockey and national team coach. Paek was the first Korean to play in the NHL and has spent the past nine seasons as an assistant coach of the Grand Rapids Griffins, the AHL champion in 2012/13.
"Being coach of the South Korean national team in the Olympics is one of my dreams,"
Paek said.
"Earning a ticket for the 2018 Games is a big challenge, but if we organize, create a good plan and follow the process, we can reap good fruit."
The challenge is launched: Paek and KIHA have almost two years to show satisfactory progress in the South Korean hockey and get the automatic spot, until May, 2016, when at IIHF general meeting Korea's qualification will be determined.
Current events
External links

Czech Rep.: Tipsport extraliga | 1.liga | 2.liga

Slovakia: Tipsport Extraliga | 1.liga

Sweden: SHL | HockeyAllsvenskan
Other: EBEL | Belarus | Croatia | Denmark | Estonia | France | Great Britain | Iceland | Italy | Latvia | Lithuania | MOL-liga | Norway | Poland | Romania | Serbia | Slovenia | Spain | NHL | AHL |
League standings
Game fixtures
League leaders
After a 4-years hiatus, a Kazakh club could be back in Russian Second League Read more»
In late Spring, 2023, the International Ice Hockey Federation will host the 86th Men's Ice Hockey World Championships. The competition is easily global ice hockey's biggest event, with hundreds of thousands of fans traveling for each world championship finals event. ... Read more»