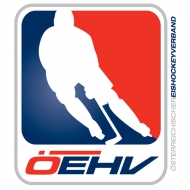 Sochi party scandal shocks Austria
Austrian head coach Manny Viveiros is disappointed after learning about a drinking night by several players of his team just 36 hours before their playoff game against Slovenia.
There were discussions after Austria's weak and often helpless performance against Slovenia in the quarterfinal qualification of the men's ice hockey tournament at the 2014 Olympic Winter Games in Sochi on Tuesday. The answer might be an easy but shocking one. After a 3-1 win against Norway to end group B on the 3rd spot on Sunday a group of players celebrated way too heavy. Until up to 6 am the players hung out drinking In the Austria House and a local club in Krasnaya Polyana.

For the Austrians who were just relegated from the top division of the IIHF World Championship in May 2013 and who only played their second Winter Games in the new millennium after a 12th place during the 2002 Games in Salt Lake City, getting to play against Slovenia who were relegated with them in the same tournament in Finland and Sweden was a dream and gave a real chance to make it to the quarterfinals against Sweden - which Slovenia lost 5-0 on Wednesday.
"We had a real chance to reach the quarterfinals I don't know why this happened, especially before what is most likely the most important game for modern era Austrian ice hockey. It was a shock what happened after the game against Norway," Austrian head coach Manny Viveiros told the media on Wednesday afternoon.

Viveiros who trusted his team fully and who didn't want to babysit them as they are grown men and professional athletes added: "I had no idea about it. I was shocked. We knew the players went there (Austria House) to eat something. But it was planned that they return to their rooms right afterwards."

It is not yet clear how many players were involved but Viveiros let no doubt that "there will be consequences" and "we will publish their names in the next days."

Viveiros is especially disappointed by Thomas Vanek who he made team captain. According to ÖEHV (Austrian Ice Hockey Federation) president Dieter Kalt: "He also chose Vanek as team captain to have an experienced player and this obviously went wrong". The star forward of the New York Islanders and his NHL colleagues Michael Grabner and Michael Raffl apologized in a letter for their behaviour.

Asked about the direct impact of the drinking night for the Slovenia match Viveiros said: "This was our fourth game in the last seven days against three teams who are among the best in the world. This costs a lot of energy. We only had a small training before the match against Slovenia because regeneration is so important."
Karl Stoss, the president of the Austrian Olympic Committee who followed the match in the arena added: "I was speechless. This was a completely different team that appeared knocked out all time." He also announced that the Olympic Commitee will work with ÖEHV to find a right solution how to handle the situation and to see what individual punishments can follow.

We will inform you as soon as we know the full lists of the involved players and the consequences for each of them.

Current events
External links

Czech Rep.: Tipsport extraliga | 1.liga | 2.liga

Slovakia: Tipsport Extraliga | 1.liga

Sweden: SHL | HockeyAllsvenskan
Other: EBEL | Belarus | Croatia | Denmark | Estonia | France | Great Britain | Iceland | Italy | Latvia | Lithuania | MOL-liga | Norway | Poland | Romania | Serbia | Slovenia | Spain | NHL | AHL |
League standings
Game fixtures
League leaders
The tenth title comes after a dominated final series, won in just 4 games. Read more»
Even if this is site mainly about European ice hockey we always look out for hockey around the world. In this piece we take a look back at some historic NHL moments. Read more»