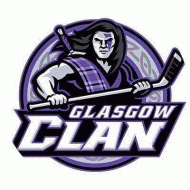 Glasgow Clan on the edge.
One of the four Scottish sides in the British EIHL is teetering on the edge of survival due to not being certain of a home.
The following article will not make sense to some folk around the rest of the world. This is because in many countries ice hockey ownerships are able to own their own rinks, especially among the top clubs, but not so in Great Britain. Here we are in the unfortunate position of having to make an alliance with a parent company and rent the arena to continue to play hockey.
The news that Glasgow Clan of the EIHL have effectively halted their preparations for the new season is something that manages to excite and terrify at the same time.
Following the collapse of intu Braehead Leisure, trading as Broadway Retail Leisure Ltd & operators of Braehead Arena, back in November 2020, they have been in negotiations with London based Global Mutual, the new owners of Braehead Shopping Centre, where Glasgow play.

We have made it very clear that our immediate priority is to become the new operating company of Braehead Arena.
Over the past 11 years, the Clan have been the main tenant in the building, our ownership have been a customer for over 20 years and the Paisley Pirates a tenant for 14 years. We strongly believe we are the best option to make a success of Scotland's premier ice venue.
It's not overdramatic to suggest it's still the same with the news they're channelling all their efforts into securing their home before they can consider signing a coach and a team. In fact, it's becoming a battle.
If Global Mutual decide to go with another offer, you can only surmise it could spell the end of the Clan after 11 years in existence. The other option is to find somewhere else to play, but in this climate, where?

When the club started in 2010, it initially leaned on the fans in Ayrshire who followed the Ayr Scottish Eagles and that soon filtered into Glasgow and the surrounding areas when more and more people began to realise there was something different going on in Braehead Arena on a Saturday night.

Crowds from 800 to 1,000 in their first season back in 2010-11 mushroomed to sell out attendances of just 3,500 are telling of just how far they've come. Their Twitter following of just under 32,000 is the envy of many professional football clubs as well.
Moving anywhere else would sound the death knell for the sport in the West of Scotland it's not just the Clan this would affect, if the worst case scenario were to materialise. SNL side Paisley Pirates would find themselves homeless and the junior and recreational clubs who call Braehead home would also face a very uncertain future.

Current events
External links

Czech Rep.: Tipsport extraliga | 1.liga | 2.liga

Slovakia: Tipsport Extraliga | 1.liga

Sweden: SHL | HockeyAllsvenskan
Other: EBEL | Belarus | Croatia | Denmark | Estonia | France | Great Britain | Iceland | Italy | Latvia | Lithuania | MOL-liga | Norway | Poland | Romania | Serbia | Slovenia | Spain | NHL | AHL |
League standings
Game fixtures
League leaders
After last year's postponement, the first edition of international tournament will be assigned in Latvia Read more»
Fall in love with a new sport by reading our in-depth explanation for why every sports fan should appreciate the entertainment of ice hockey. Read more»