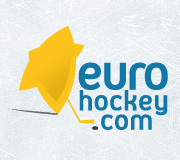 Ice Hockey Betting Tips: Everything You Need To Know
Ice hockey is an exciting game, which makes betting even more amusing. National Hockey League is the most popular game. However, there are lots of other popular options worldwide. Russia and Sweden have a strong game, which attracts lots of betting enthusiasts willing to place their wagers. No matter which league you choose, be sure that the right strategy is the thing that matters. Check our hockey betting tips and improve your strategy!

Line matchup
This sport is unique when it comes to betting. The rosters have a different way of functioning. It is very important that you understand the basics. The game has different groups of players called lines. Each player stays in his own line or the whole match. This isn't only important for the game strategy. This piece of information is vital for the ones willing to wager on the game.
If you want to predict the outcome, you need to understand how the lines work. Each team has six players on the ice. During the game, the coach will change the lines according to the opponent's strategy. For this, you need to understand how they match the competition and their approach. However, no written plan will help you. You need to watch the sport, analyze statistics, and develop your own strategy for betting.
Use the statistics properly
The game statistics will give you useful information to predict the outcome. However, be sure to use them properly. Don't rely only on the result of one single game. This can trick you into making wrong predictions. Keep an eye on the power play. Also, check the goals per game from the last season. This number sums up the performance of each team through the season. You will find out that the total goals are pretty consistent through the game.
Take advantage of your game knowledge and implement it in the right moment. Another important thing to highlight is not to rely on your intuition. This is where beginners can lose rounds and get disappointed. Sports betting isn't about playing with your heart and betting on your favorite team. It is all about placing wagers according to your knowledge of past performance in games. Experienced betting enthusiasts would advise you to use your head when placing bets.
Pick the right bookmakers
One of the crucial tips for ice hockey betting is to pick a reliable bookmaker. This sport has excellent coverage within the online bookmakers, which is a big plus. Placing your wagers online is very convenient and straightforward. You can do it from the comfort of your own home and not waste your tie commuting.
Another great benefit of online sports betting is the complete range of additional services. There are many online sites now, so each one tries to offer additional services to satisfy your needs. Some offer the option to stream live matches. Others offer the statistics through the seasons and a clear summary. Basically, you have everything in one place. Open the site or app, check the updates, and make a thoughtful decision based on knowledge. And let's not forget that you get all sorts of bonuses and special promotions. Sites like comeon.com will offer bonuses for new members. Hence, make sure to take advantage of all the freebies you can get from online sites.
Final thoughts
Once you are familiar with the teams, the league, and stats, you have all you need to get started. These factors affect the game, so you need to consider their influence. If you pick online betting as your option, make sure to use all the bonuses and promotions available.
Current events
External links

Czech Rep.: Tipsport extraliga | 1.liga | 2.liga

Slovakia: Tipsport Extraliga | 1.liga

Sweden: SHL | HockeyAllsvenskan
Other: EBEL | Belarus | Croatia | Denmark | Estonia | France | Great Britain | Iceland | Italy | Latvia | Lithuania | MOL-liga | Norway | Poland | Romania | Serbia | Slovenia | Spain | NHL | AHL |
League standings
Game fixtures
League leaders
A new Extraliga and Vysshaya League are born aiming to increase competitiveness Read more»
The Champions Hockey League Board cancelled the Wild Card for Belarusian champion Read more»