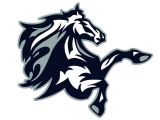 Kulager Petropavlovsk
Year of foundation: 2015
Colours: blue,white
Club status: active
Address: pr. Respubliki, 28
101400, Temirtau
Phone: +7 8 (7213) 90 99 00
Fax: +7 8 (7213) 91 31 88
Email: hc-kulager@mail.ru
Did you find any incorrect or incomplete information? Please, let us know.
Season 2021-2022
Current roster
season 2021-2022
* no longer in the club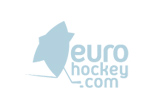 Capacity: 1000
Opened in: 2015
Created in summer of 2015 after the buildng of new ice palace in Petropavlovsk. Played first part of 2015-16 season in Temirtau
from 2015 to present: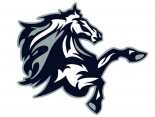 Altai Torpedo retains Kazakhstan Cup
A goal by Maxim Khudyakov at minute 56 gives the second consecutive Kazakhstan Cup to Altai Torpedo Ust-Kamenogorsk, in the final, played in Almaty, against Kulager Petropavlovsk. The Torpedo farm club won the qualifying Group A despite a loss 1-0 SO in a dramatic match agaist national champion Beybarys Atyrau, the bronze winner in the consolation final against home team HK Almaty, unexpectedly lost the qualification, beaten 2-1 in the last game of the group against already eliminated HK Temirtau.
The best players of the competition are:
Best goalkeeper - Andrei Yankov, Kulager
Best defender - Adil Beketaev, Altai Torpedo
Best striker - Ilya Akhmetov, Kulager
Best young player - Demid Eremeev , HK Temirtau
(25 Aug 2019)
Kazakhstan Cup calendar unveiled
Kazakhstan Federation published the calendar of Kazakhstan Cup 2017, held in the cities of Pavlodar (Group A) and Kokshetau (Group B). The ten partecipants will compete in two groups from 19 to 24 August and the winner of each group will play the final at Kokshetau Arena August,27.
Last season Kulager Petropavlovsk won the trophy by beating 2-1 Ertis Pavlodar in the final
(12 Jul 2017)
Kazakhstan Cup groups unveiled
The cities of Pavlodar and Kokshetau will host the 2016 edition of Kazakhstan Cup, from 20 to 28 August.
As usual the ten partecipating teams were placed in two groups. The winner of each group will play the final at Pavlodar on August 28
Group A (Pavlodar): Beybarys Atyrau, Ertis Pavlodar, Nomad Astana, HK Almaty, SHҚO Ust-Kamenogorsk
Group B (Kokshetau): Arlan Kokshetau, Kulager Petropavlovsk, HK Temirtau, Gornyak Rudny, HK Astana
(13 Jun 2016)
Historic rosters:
Historic statistics:
Past results:
League standings:
Fast facts
season 2021-2022
IIHF President expressed a clear position on the situation in Ukrainian hockey during a meeting with the Federation Read more»
Ted Brithen scored three goals when Rögle beat another Swedish team, Frölunda, in the first of two games in the Champions Hockey League semi finals. Red Bull München and Tappare were supposed to play in Münich but that game was canceled ... Read more»