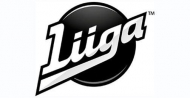 A weekend of turning points?
Saturday's game day in Liiga saw a couple of unexpected results. Teams with hot streaks were slowed down, while others could gain some long awaited momentum.
With 7 straight regulation wins Ässät Pori entered the game in Turku yesterday and tried to improve the streak that saw them climb into second place in the standings. While they could even out an early go ahead goal through Oskari Siiki just seconds later with an Antti Kerälä shot from the slot, TPS managed to pull away in the last period. First, Ässät goalie Andreas Bernard let slip through a sharp angle shot from Topi Taavitsainen and then Tomi Kallio set the score to 4-1 with a one-timer and an empty net goal.
Pori will stay in second place though since their rivals at the top lost as well. KalPa went down 5-2 in Mikkeli, for whom it was also the end of a streak. After a surprisingly well start to the season the newcomers had to learn it the hard way in the last 5 games that Liiga is another level of ice-hockey compared to Mestis. However, on Saturday they could beat the third-placed team.
Teemu Tallberg got Jukurit in front with two power-play markers and Janne Kumpulainen added to the lead benefitting from a turnover in center ice, which gave him a free way towards KalPa goalie Eero Kilpeläinen. Jyri Junnila could get Kuopio on the board, but Jukurit kept scoring. Teemu Henritius and again Kumpulainen secured a 5-2 victory that keeps Mikkeli within reach to Turku in sixth place.
The other team on Pori's heels is the positive surprise of the season so far, HPK Hämeenlinna. Going into yesterday's contest, they had 7 victories out of the last 8 games. Since the 2-1 shootout loss against Helsinki was the second loss this week, this might look like a momentum changer, but a closer look will tell HPK that everything is on track. Both defeats came against top teams and were close. Against HIFK a shootout was necessary to defeat them and last Tuesday champion Tappara had to put up 6 goals to shake off the guys in orange after they managed to equalize the game 4 times until the 6-5 was finally too much.
On the bottom of the table Lukko could get four points out of consecutive games for the first time this season. On Friday Ville Vahalahti gave them a 2-1 shootout win over TPS Turku and on Saturday they followed up with another shootout win (3-2) secured by Aleksi Saarela against Kärpät Oulu.
Current events
External links

Czech Rep.: Tipsport extraliga | 1.liga | 2.liga

Slovakia: Tipsport Extraliga | 1.liga

Sweden: SHL | HockeyAllsvenskan
Other: EBEL | Belarus | Croatia | Denmark | Estonia | France | Great Britain | Iceland | Italy | Latvia | Lithuania | MOL-liga | Norway | Poland | Romania | Serbia | Slovenia | Spain | NHL | AHL |
League standings
Game fixtures
League leaders
After a tough conflict between the two entities, an agreement was reached Read more»
The Champions Hockey League Board cancelled the Wild Card for Belarusian champion Read more»