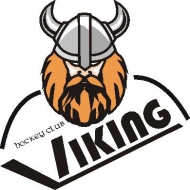 No money? No games!
Estonian Federation excluded from playoffs regular season champion Vikiing Tallinn for failing to meet financial obligations
Twelve victories in 14 games this season in Estonian League and champion in last two seasons: despite this dominance in the domestic scenario, HC Viking Tallinn cannot defend the title after the decision of Estonian Federation to withdraw the club from post-season. It's a complicate financial story: HC Viking Tallinn is not really the same club that won last two Meistriliigas: during the summer HK Viiking Sport Tallinn folded, overwhelmed by debt, but the new management obtained by the federation the opportunity to register a new club - HC Viking Tallinn - some days before the begin of the league as a result of an agreement to pay debt in instalments.
According to a press release from Federation, HC Viking failed to fulfill the financial obligations and therefore was excluded from playoffs
"Last September 9, Federation and HC Viking signed an agreement for the transfer and the spread of debts of defunct HK Viiking Sport to the new club and a corresponding amortization schedule. Despite repeated reminders regarding debts, thus far HC Viking has not fulfilled its obligations. In this situation, the board of Estonian Icehockey Federation consider impossible the participation of the club in postseason and decided not to allow the club to continue to play. The decision is final." said the President Rauno Parras.
Following this situation, Viru Sputnik Kohtla-Jarve will take part in the second stage of the competition, playing in the semi-final against the team finished second in the regular season, Narva PSK - current leader after the withdrawn of Viking - or Kalev-Valk. Semifinal games will be held March 14 and 15.
The situation reminds the mess happened in Ukraine in 2012-2013 season, when Berkut Kyiv wasn't allowed to partecipate in playoffs for financial problems


Czech Rep.: Tipsport extraliga | 1.liga | 2.liga

Slovakia: Tipsport Extraliga | 1.liga

Sweden: SHL | HockeyAllsvenskan
Other: EBEL | Belarus | Croatia | Denmark | Estonia | France | Great Britain | Iceland | Italy | Latvia | Lithuania | MOL-liga | Norway | Poland | Romania | Serbia | Slovenia | Spain | NHL | AHL |
League standings
Game fixtures
League leaders
Kaunas City celebrate the qualification to the second round of Continental Cup with a ten-goals victory over Skautafelag Rejkyavik Read more»
Estonian champion wins KHL Zagreb ensuring first place for the home team Read more»