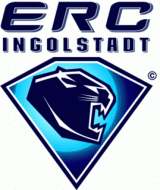 North American farm system a role model for German ice hockey?
This week the 2014 DEL champions ERC Ingolstadt introduced a brand new model of youth development which could be adopted by other German ice hockey teams in the future.
As it is normal in German ice hockey the professional men's ice hockey team of ERC Ingolstadt is seperated from the rest of the club. Thus the gap between the amateur team and the youth teams who play in "Bayernliga" is significant to the professional team which plays in top tier DEL and won their first league title in April in 7 games against Kölner Haie.

Only 5 of the 14 DEL teams are having a team in 10 team strong Deutsche Nachwuchsliga (DNL) which is the top junior hockey league in Germany. These are the amateur departments of Kölner Haie, Krefeld Pinguine, Eisbären Berlin, Adler Mannheim and Düsseldorfer EG. As you can see Ingolstadt is not among them. But two ice hockey clubs in the near distance of Ingolstadt have a DNL team and their men's teams play in the 2nd and 3rd tier of German ice hockey respectively. This gave the officials of ERC Ingolstadt the idea to introduce a system which is well known from North America.

In North America the NHL teams sign players from top junior hockey leagues and then put them into their farm teams first which play in either ECHL or AHL in most cases, before they give them a chance in the big league.

For ERC Ingolstadt who lack a top junior team of their own, the ideal partners thus were EV Regensburg (Oberliga, third tier) and EV Landshut (DEL2, second tier). After talks with both clubs who already worked together with Ingolstadt in the past regarding player loans, a cooperation was introduced which aims at keeping hockey talents in the region rather than having them move far away from their homes to seek their luck elsewhere. The new model means financial support by ERC Ingolstadt for the other two teams' youth departments in return for a broader player flux among them.

Players who already successfully made the jump from Landshut to DEL team Ingolstadt are Stephan Kronthaler, Marco Eisenhut and Fabio Wagner.

Martin Ancicka who is in charge of player development for EV Regensburg and who had himself a long professional career at various levels in Germany: "For us the cooperation with Ingolstadt has been very positive. Not only due to the financial aspects of the deal but also because our young players earned the chance to practice and play at a higher level. That we now have a cooperation through three different leagues as it is normal in North America is good news."

Critics that the model only supports the DEL team from Ingolstadt are told by Landshut GM Christian Donsbeck: "If we use and liove the cooperation there is no reason for players to sign with other teams through agents. It is not only good for Ingolstadt as the players are able to continue playing for their home team and make it to the highest level at the same time."

A youth player from either of the three clubs now can climb the ladder by playing DNL with Regensburg or Landshut before being able to join the 3rd tier Oberliga team of EV Regensburg and the DEL2 team of EV Landshut with the final aim to make it to the DEL, playing for ERC Ingolstadt.

Instead of WHL/OHL/QMJHL -> ECHL -> AHL -> NHL the Ingolstad way is DNL -> Oberliga -> DEL2 -> DEL.

This system could also work for teams like Hamburg Freezers or Grizzly Adams Wolfsburg from Northern Germany who invest little to nothing into youth hockey but rather contract experienced players from other DEL teams.


Czech Rep.: Tipsport extraliga | 1.liga | 2.liga

Slovakia: Tipsport Extraliga | 1.liga

Sweden: SHL | HockeyAllsvenskan
Other: EBEL | Belarus | Croatia | Denmark | Estonia | France | Great Britain | Iceland | Italy | Latvia | Lithuania | MOL-liga | Norway | Poland | Romania | Serbia | Slovenia | Spain | NHL | AHL |
League standings
Game fixtures
League leaders
Home team opens the Continental Cup first round showing no mercy for opponent KHL Zagreb Read more»
The european debut for the Icelandic champion turned into a harsh lesson taught by the HC Panter in Continental Cup first match in Kaunas Read more»