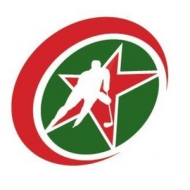 Hockey in Algeria needs more support
Eurohockey.com talked with Karim Kerbouche, the creator of Algerian ice hockey
Karim Kerbouche, a former player in the English National League for Haringey, Lee Valley and Streatham, formed the original Algerian hockey organisation around 7 years ago. In June 2008 Algeria competed in the inaugural Arab Cup of Ice Hockey in Abu Dhabi, also involving the national teams of Morocco, UAE and Kuwait, finishing fourth. In 2010 the organisation was renamed Association Algérienne de Ice et Inline Hockey, currently applying to become a member of the IIHF.

Eurohockey.com: May you tell us something about ice hockey in Algeria: how the project born and if hockey has a tradition in your country
Karim Kerbouche: The project was born around 6 years ago by bringing together Algerian ex pats and dual nats from around the world together for the goal to create an Algerian national team and introduce the sport to Algeria.

Eurohockey.com: Is there a plan to request membership at IIHF in the future?
Karim Kerbouche: There has been plans and contact with the IIHF for many years but our sports ministry are yet to sign our registration documents.

Eurohockey.com: Which is the situation of rinks in Algeria? Are there some place to skate and practice hockey? A project for a domestic league?
Karim Kerbouche: There are currently no ice rinks in Algeria, there are several synthetic rinks which are quite small and only suitable for kids and beginners to learn to skate and play hockey. Inline hockey is being played amongst the roller bladers in Algeria. There is some talk on an investor for a full size rink in an old warehouse but thats in its very early stages.

Eurohockey.com: Had the national team played any international game ever? Have you relationship with Tunisia Association and Moroccoan one?
Karim Kerbouche: We have only played internationally against Morocco, Kuwait and UAE in the Arab Cup, other than that we have played exhibition games against french league teams.
We have a very close relationship with the Moroccans and Tunisians and I've personally helped with both their projects.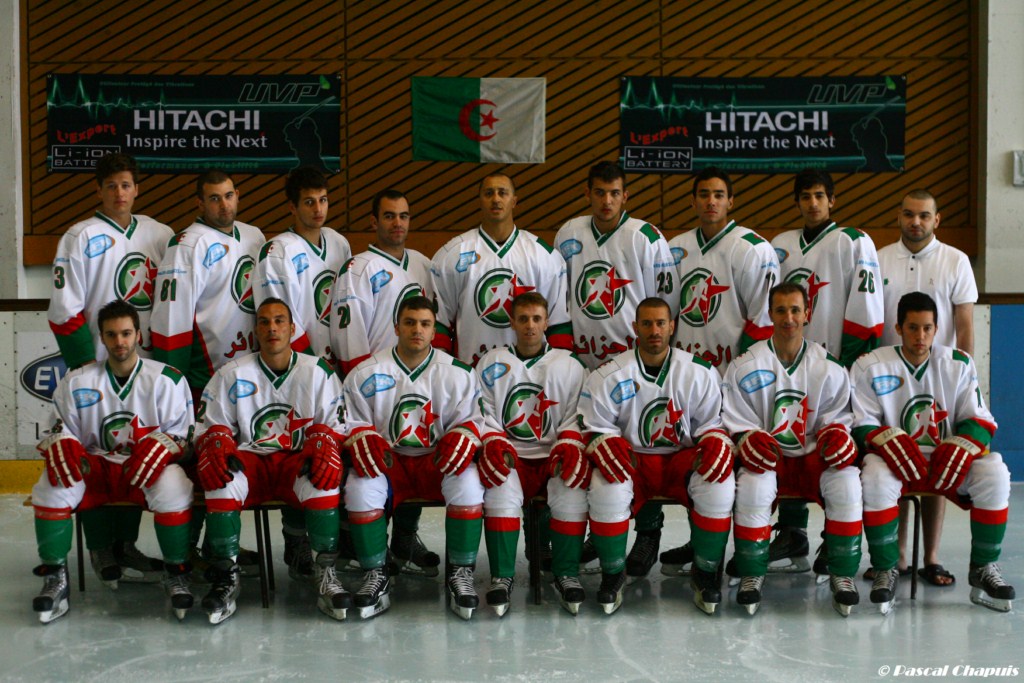 Eurohockey.com: Some years ago there was a tentative to organize an african challenge but project folded...it is still an utopia?
Karim Kerbouche: We'd still love an African Cup but the big problem is the cost for both us and Morocco to travel to South Africa, I hope it can be organised some time in the future.

Eurohockey.com: Almost all Algerian players playing in France, who is the star in your opinion? What other professional players can be elegible to play for Algeria?
Karim Kerbouche: For me Kevin Benchabane of Epinal is the best, Felix Chougui of Français Volants Paris is also a great player, I think he could play at a higher level than he is. I've been told the Baazzi brothers in France are algerian origin but i think they are moroccan i'm not sure, they'd be good editions. Also the Sadoun brothers from France have shown interest in being involved, they'd be good editions even though they are at the end of their careers. Malik Benturqui from Switzerland wanted to play but retired before he got the chance, he even sent us his Algerian passport and id still like him to play.

Eurohockey.com: What is your prevision for the future of Algerian hockey? Could be bright?
Karim Kerbouche: At the moment the government aren't very supportive and there hasn't been much progress for a while. I'm not too optimistic at the moment specially when I see the moroccans and tunisians getting more government support and progressing faster but we'll see... At the moment we are an association not a federation, we are the sole organisation of ice hockey in Algeria and we do work with the algerian government. We are not based in France but due to the majority of players being there most of our events and training take place in france.

Current events
External links

Czech Rep.: Tipsport extraliga | 1.liga | 2.liga

Slovakia: Tipsport Extraliga | 1.liga

Sweden: SHL | HockeyAllsvenskan
Other: EBEL | Belarus | Croatia | Denmark | Estonia | France | Great Britain | Iceland | Italy | Latvia | Lithuania | MOL-liga | Norway | Poland | Romania | Serbia | Slovenia | Spain | NHL | AHL |
League standings
Game fixtures
League leaders
Home loss for the 2021 champion on the opening day of the Swedish league. Read more»
The SC Bern defender Beat Gerber played his 1168th NL game on Friday. Read more»