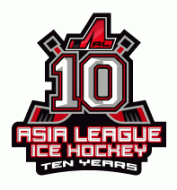 Tohoku Freeblades 2013 Asia League Champions
Eagles collapse in final, Blades recover from game 1 loss and win 3 straight
By late-October, if you had asked anyone, they would have put their money on the Eagles to win the Asia League cup this March. By the end of November they'd only lost 2 games, and they showed no real signs of slowing down. They finally showed some minor weakness by the end of the season, but still had a record breaking regular season run. The team was incredibly deep with most players contributing significantly to goals and assists.
Despite finishing second, the Freeblades were miles behind the Eagles. 22 points and 37 goals overall. The Eagles netminders were also better, but none of that really mattered when they got to the final series.
After initially struggling through the first game and falling in overtime, the Freeblades never really looked back.
An overtime win in the second game put them back on equal footing and ensured at least one game at home. A runaway victory in the third brought them home in great shape.
On Saturday night, the Freeblades got their first real shot at becoming Asia League champions. It is unclear a couple of years ago who would have won between Halla and the Freeblades had the Tsunami not happened. This is their second championship, but their first real celebration.
The game was tight. A single goal coming on a 5 on 3 late in the second period. Go Tanaka, the regular season points leader for the team go the goal and the Freeblades just held on until the final buzzer. The Eagles tried to pour it on in the first but couldn't solve the Blades goalie.
The loss will undoubtedly raise a lot of questions for the Eagles about what went wrong. Such strong regular season play, followed up by a confident sweep of Halla only to end in collapse against the Blades.
Current events
External links

Czech Rep.: Tipsport extraliga | 1.liga | 2.liga

Slovakia: Tipsport Extraliga | 1.liga

Sweden: SHL | HockeyAllsvenskan
Other: EBEL | Belarus | Croatia | Denmark | Estonia | France | Great Britain | Iceland | Italy | Latvia | Lithuania | MOL-liga | Norway | Poland | Romania | Serbia | Slovenia | Spain | NHL | AHL |
League standings
Game fixtures
League leaders
Detva owner Róbert Ľupták decided to move the Extraliga license to Prešov Read more»
After a tough conflict between the two entities, an agreement was reached Read more»