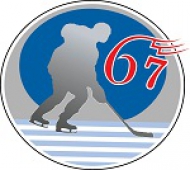 67th Korea Domestic Championship Begins
6 teams participate, questionable scheduling, Halla and High1 predictable winners
The 67th Korea Domestic Ice Hockey got underwear in Mokdong, Seoul today. It is unclear, but it almost seems as if the Korea Ice Hockey Association doesn't want anyone to attend or even know about it. Games are scheduled for 2:30 pm and 5:30 pm weekdays, no week-end games, and the final will take place on a Friday at 1:30pm. There is no TV or live coverage of games, and finding game sheets is like combing the pyramids for some lost pharoah's hair pin. The Association hasn't responded to a request for comment.
The tournament is split into two groups. Group A has High1, Hanyang University, and Kyung Hee University. Group B has Anyang Halla, Korea University and Yonsei University. Theoretically the tournament is open to all teams on the peninsula, but these are the standard teams that usually come out for it. There was talk that a military team may join this year, as in the past they'd run a team, but it hasn't materialized yet.
This tournament also provides a great opportunity for High1 and Halla to evaluate up and coming talent. As they are able to put their full Asia League teams on the ice, they can see how individual players stack up against that kind of competition.
High1 vs Kyung Hee 5-1
Kyung hee has a small team to enter the competition. They only have two full lines, and two spare forwards and a spare defenceman. Playing a full game against a team with four full lines like High1 is surely a daunting task. High1 didn't hold back, but at least they showed the sportsmanship of leaving their starting goalie out.
Kyung Hee managed only 8 shots in the game to High1's 38. They did manage to score though. Late in the third, on the powerplay, Kwon Dae-hun managed to beat Won Lee. High1 got goals from Hyung-Jun Kim, Bryan Young, Hyun-min Ahn, and 2 from Hyun-bin Go.
Anyang Halla vs Yonsei 4-0

Yonsei had a slightly better outing against Halla. Yonsei has a bigger team with four full lines. Halla opted to start Ho-sung Son in net. With him just returning to form in a couple of starts in the Asia League, they'll probably look to take advantage of any kind of real game play they can give him.
Yonsei made a respectable showing of 18 shots in the game, even outshooting Halla in the final period 8 to 7. They couldn't beat Son, but still a postive showing. Halla got goals from Min-ho Cho, Seung-yeup Lee, and two from Radunske both on the power play. Radunske had 9 shots in the game, so was a decent effort by Hyun-ho Hwang and Jae-ik Han to hold him off. Yonsei pulled Hwang after 2 periods and put Han in for the final period.
Current events
External links

Czech Rep.: Tipsport extraliga | 1.liga | 2.liga

Slovakia: Tipsport Extraliga | 1.liga

Sweden: SHL | HockeyAllsvenskan
Other: EBEL | Belarus | Croatia | Denmark | Estonia | France | Great Britain | Iceland | Italy | Latvia | Lithuania | MOL-liga | Norway | Poland | Romania | Serbia | Slovenia | Spain | NHL | AHL |
League standings
Game fixtures
League leaders
Full analysis of the last 10 seasons of the Ukrainian ice hockey championships Read more»
Full analysis of the last 10 seasons of the Ukrainian ice hockey championships Read more»