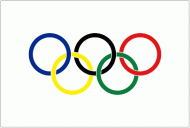 Croatia moves the first step towards Sochi
Playing at home, Croatia closed tournament with a perfect record. Surprising Mexico finished second
As predictably Croatia wins the home round of
qualifying at the Olympic Games
in Sochi without difficulty getting rid of weak opponents, playing on a better roster, based on EBEL team Medvescak Zagreb, a strong candidate for entering in the KHL next year. Perfect record for coach Danijel Kolombo's men who opened the tournament with a
9-2
against a surprising Mexico, scoring goals with 8 different players. On the same day Serbia, the most qualified opponent, won by the same margin but with less goals,
7-1
, against Israel, with 2 goals each for Aleksa Lukovic and Nenad Rakovic, both still without a club after resizing the Partizan Belgrade, withdraw at the last moment from MOL Liga.
Second day and the first big surprise: while the hosts walk over on Israel -
15-2
with four goals by captain Marko Lovrencic, also still unemployed - Serbia incredibly lost
5-3
with Mexico, virtually delivering the qualification for the Croatian . Historic victory for the Mexicans, who were used to survive in Division II, saving themselves from relegation always managed to win the decisive match. Hero of the day was the forward Alexander Gutierrez, author of two goals, and goalkeeper Andres De La Garma, brother of coach Diego and named the best goalie of the tournament.
The last day becomes almost irrelevant, with the Mexicans beating Israel
7-2
and get an historic and well-deserved second place, while Croatia gives its fans the always significant victory against the Serbs with a comfortable
6-2
that allows Dominik Kanaet, an interesting prospect playing in Slovakia for Martin, and Marko Lovrencic to win the top scorer with 6 points (4 goals and 2 assists). Lovrencic is also named the best forward of the tournament, while Nikola Senzel was named best defender. The tournament did not say much technically, but underlined the progressive decline of Israel, which a few years ago was able to get even in Division I, and the serious crisis of Serbian hockey: without a national championship and with Partizan Beograd - champion of the defunct League Slohokej - without a league to play in, Serbia has perhaps reached its lowest point with the defeat against Mexico. The Central Americans, by contrast, have made good progress and see a marked improvement in the level since the professional league was created two years ago. The arrival of North American coaches and players begin to bear fruit.
Croatia is waiting now in the second qualifying round, scheduled from 08 to 11 November in Budapest where the Croats will face Hungary, Lithuania and the Netherlands.
Follow all stats and games from Olympic Qualification Group K
here
Current events
External links

Czech Rep.: Tipsport extraliga | 1.liga | 2.liga

Slovakia: Tipsport Extraliga | 1.liga

Sweden: SHL | HockeyAllsvenskan
Other: EBEL | Belarus | Croatia | Denmark | Estonia | France | Great Britain | Iceland | Italy | Latvia | Lithuania | MOL-liga | Norway | Poland | Romania | Serbia | Slovenia | Spain | NHL | AHL |
League standings
Game fixtures
League leaders
In its second year of existence, team from capital is crowned champion Read more»
The tenth title comes after a dominated final series, won in just 4 games. Read more»