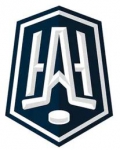 HockeyAllsvenskan
League status: Active
Administered by: Svenska Ishockeyförbundet
Head manager: Stefan Bengtsson
Year of start: 2005
Did you find any incorrect or incomplete information? Please, let us know.
Last updated: 30 Sep 2023, 22:50
HockeyAllsvenskan is the 2nd level league in Sweden, under Elitserien and above Division 1.
The league consists of 14 teams playing each other 4 times, 2 home and 2 away. The games are usually played Wednesdays, Fridays and Sundays.
After the regular season, the 3 best placed teams reach Kvalserien till Elitserien, the qualification to Elitserien. Teams 4-7 play a pre-qualifier for a 4th spot to Kvalserien till Elitserien. In Kvalserien till Elitserien also the 2 worst teams of Elitserien participate.
The 13th and 14th team of the standings qualify against 4 teams from Division 1 for 2 places in next year's HockeyAlsvenskan.
Since 2005/06 the second highest league in Sweden is called HockeyAllsvenskan.
Earlier names of the Swedish second league is: Division 2, Division 1, Allsvenskan and SuperAllsvenskan.
Västervik and Södertälje promoted
Västervik and Södertälje have secured promotion to HockeyAllsvenskan, the Swedish second league. Relegated to HockeyEttan were Asplöven and Sundsvall.
(31 Mar 2016)
MODO Hockey lost opening game in SCA Cup
MODO Hockey lost against Sundsvall Hockey in tonights opening game in the SCA Cup. Game ended 2-1 after Christoffer Kjaergaard scored the game-winning goal. MODO still have a tough preseason.
(04 Sep 2015)
Swedish Preseason games Tuesday August 25th
There's been four preseason games in Sweden today. VIK Västerås HK-Linköping HC 1-2, AIK-Vita Hästen 2-1, Mora IK-Leksands IF, Sundsvall-Österund 2-3 (SO). With Linköpings win, the team now have four straight wins.
(25 Aug 2015)
Preseason games Sweden Friday August 21st
MODO Hockey-IF Björklöven 2-1, Karlskrona HK-Hamburg Freezers 5-3, Brynäs IF-Leksands IF 4-1, Asplöven-Roki 6-0, Timrå IK- Frisk Asker 5-1, Tingsryd-Troja Ljungby 2-1.
(21 Aug 2015)
Results preseason Wednesday August 19
There's been two preseason games played in Swedish hockey today. Timrå IK-AIK 3-2 and Karlskrona HK-Linköpings HC 1-4.
(19 Aug 2015)
Preseason games Sweden Tuesday August 18
Björklöven-MODO Hockey 3-4 (SO), HC Lugano-Örebro HK 3-4 (SO), Rögle-IK Oskarshamn 1-3, Sundsvall-AIK 0-2, Skövde-Karlskoga 2- (OT).
(18 Aug 2015)
Färjestad BK defeated Leksands IF
Färjestad BK defeated Leksands IF, 4-1, in todays only preseason game among the Swedish SHL teams. Färjestads goalscorers were: Johan Persson, Milan Gulas (2) and Robbie Earl.
(15 Aug 2015)
Results preseason Thursday August 13
Malmö Redhawks-Växjö Lakers 3-0, Djurgårdens IF-Skellefteå AIK 2-1, HPK-Luleå HF 3-1, Huddinge-AIK 0-4, Östersund-Timrå IK 4-3 (SO), Sparta Sarpsborg-BIK Karlskoga 1-6, Västerås-Vita Hästen 1-2 (SO), Björklöven-Asplöven 5-1.
(13 Aug 2015)
Five games and seven teams up for preseason games
Seven teams from the Swedish HockeyAllsvenskan will be up today and try to measure their strenghts.
Sparta Sarpsborg – Karlskoga, Huddinge – AIK, Björklöven – Asplöven, Östersund – Timrå and Västerås – Vita Hästen.
(13 Aug 2015)
Swedish preseason games Tuesday 11/8-2015
Three preseason games will be played tomorrow Tuesday 11/8-2015. Four SHL teams are facing some tough and a little easier opponents.
Linköping HC will stand up against Skellefteå AIK, Västerås VIK will take on Djurgårdens IF and IK Pantern  will face Malmö Redhawks
(10 Aug 2015)
Past league results:
League standings:
Historic statistic:
Individuals records:
Fast facts
season 2023-2024
Kaunas City celebrate the qualification to the second round of Continental Cup with a ten-goals victory over Skautafelag Rejkyavik Read more»
Estonian champion wins KHL Zagreb ensuring first place for the home team Read more»