Timrå IK
Short name: Timrå IK
Year of foundation: 1928
Colours: red,white,blue
Club status: active
Address: Box 263
S-861 26 Timrå
Phone: +46(0)60-789 10 00
Fax: +46(0)60-789 10 01
Email: huvudsektion@timraik.se
Did you find any incorrect or incomplete information? Please, let us know.
Season 2023-2024
This club in 2023-2024: SHL
Current roster
season 2023-2024
* no longer in the club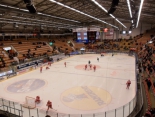 Adress: Sportvägen 4
861 26 Timrå
Capacity: 6000
Opened in: 1964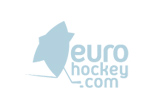 Adress: Lill Strimma hallen
861 22 Timrå
Phone: +46 60-57 23 10
Capacity: 300
Opened in: 1994
The club was founded in 1928 as Wifstavarvs IK. Hockey has been played in the club since 1938.
Notable players:
from 1928 to 1942: Wifstavarvs IK
from 1942 to 1964: Wifsta/Östrands IF
from 1964 to 1966: Wifsta/Östrand-Fagerviks IF
from 1966 to 1990: Timrå IK
from 1990 to 1994: IF Sundsvall/Timrå Hockey
from 1994 to 1995: ST Hockey
from 1995 to present: Timrå IK
from 1928 to 1966: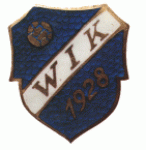 from 1966 to 1990: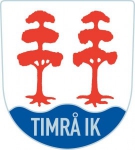 from 1990 to 1995: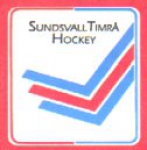 from 1995 to 2016: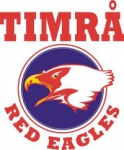 from 2016 to present: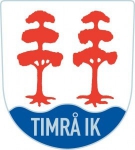 Preseason games Sweden Friday August 21st
MODO Hockey-IF Björklöven 2-1, Karlskrona HK-Hamburg Freezers 5-3, Brynäs IF-Leksands IF 4-1, Asplöven-Roki 6-0, Timrå IK- Frisk Asker 5-1, Tingsryd-Troja Ljungby 2-1.
(21 Aug 2015)
Results preseason Wednesday August 19
There's been two preseason games played in Swedish hockey today. Timrå IK-AIK 3-2 and Karlskrona HK-Linköpings HC 1-4.
(19 Aug 2015)
Results preseason Thursday August 13
Malmö Redhawks-Växjö Lakers 3-0, Djurgårdens IF-Skellefteå AIK 2-1, HPK-Luleå HF 3-1, Huddinge-AIK 0-4, Östersund-Timrå IK 4-3 (SO), Sparta Sarpsborg-BIK Karlskoga 1-6, Västerås-Vita Hästen 1-2 (SO), Björklöven-Asplöven 5-1.
(13 Aug 2015)
Five games and seven teams up for preseason games
Seven teams from the Swedish HockeyAllsvenskan will be up today and try to measure their strenghts.
Sparta Sarpsborg – Karlskoga, Huddinge – AIK, Björklöven – Asplöven, Östersund – Timrå and Västerås – Vita Hästen.
(13 Aug 2015)
Timrå won the only Elitserien game today
Timrå came back from 0-1 to win 3-1 away to Rögle. Try-out defender Richard Demen-Willaume scored was the big hero of the day when he scored the two last goals.
(03 Dec 2012)
Gynge scores five goals
Elitserien's top goal scorer Richard Gynge ended an eleven games long streak without scoring with scoring five goals when AIK thrashed Timrå 8-2 in the only game played today. The top point scorer Robert Rosén was also succesful with four assists and now has scored 56 points. The win was an important step for AIK in their hunt for a spot in the playoffs. Boxscore is found here.
(26 Feb 2012)
Torp suspended four games
Timrå's Nichlas Torp has been suspended four games and fined 21 000 SEK for a tackle against the head of Frölunda's Sebastian Collberg.
(08 Feb 2012)
Shutout by Wesslau when Djurgården won
Gustaf Wesslau was very good and made 26 saves for the shutout when Djurgården won 3-0 against Timrå. It was Wesslau's second shutout for the season, both against Timrå. Mario Kempe scored two goals in an important win for Djurgården.
(17 Jan 2012)
New coach at Timrå
Timrå IK has announced that their junior team coach Anders Karlsson (father of former Timrå player Anton Lander) will take over the coach position after Per-Erik Johnsson who left the position after the last game. In a press relase GM Kent Norberg says that it still could be more changes, leaving it open to having Karlsson just as a temporary solution and bring in a coach with more experience from elite level.
(02 Jan 2012)
Two injury blows for Timrå
Last place in Elitserien and now more bad news for Timrå as both Pierre Hedin and Johan "Bagarn" Andersson probably will not able to play any more games this season. Pierre Hedin is out with a knee injury and Johan Andersson has a clot in his lung.
(29 Nov 2011)
Historic rosters:
Historic statistics:
Past results:
League standings:
Fast facts
season 2023-2024
Timrå IK participates in season 2023-2024: SHL
Cardiff Devils won by one-goal-difference against home side Grenoble and advances to the Continental Cup Superfinals along with Nomad Astana Read more»
Kazakh champion closes the Continental Cup semifinals round with a perfect record, by beating HK Zemgale in the last game Read more»