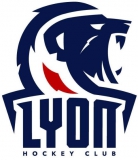 Lyon HC
Short name: Lyon
Nickname: Les Lions
Year of foundation: 1997
Colours: white, blue, red
Club status: active
Address: SASP LHC Les Lions
Patinoire Charlemagne
100, cours Charlemagne
69002 Lyon
Phone: +33 04 78 38 27 91
Fax: +33 04 78 38 27 91
Email: bureau@Lyon-Hockey-Club.com
WWW: Lyon HC
Did you find any incorrect or incomplete information? Please, let us know.
Season 2021-2022
Current roster
season 2021-2022
* no longer in the club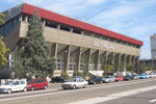 Adress: Patinoire Charlemagne
100 cours Charlemagne
69002 Lyon
Phone: +33 04 78 42 64 55
Capacity: 4200
Opened in: 1969
from 2003 to 2012: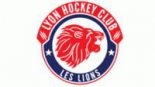 from 2012 to 2020: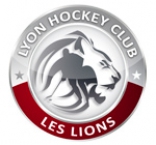 from 2020 to present: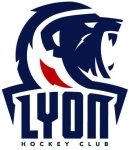 Surprises in Coupe de France
The second round of Coupe de France, played between October 23 and 24, left two big surprises: the two major winners of the competition, Rouen Dragons and Grenoble Brûleurs de Loups, were both eliminated: current title holder Lyon HC knocked out Ligue Magnus leader Grenoble by winning 2-1, while Rouen lost 6-3 with 2nd Division team HG Dunkerque. All the others Ligue Magnus teams advanced to third round, except Bordeaux, eliminated by Anglet
(25 Oct 2018)
Premiere for Lyon
Lyon HC won the Coupe de France by beating 2-0 Les Rapaces de Gap in front of 11.500 spectators at the AccorHotels Arena in Paris-Bercy. A deflection by Norbert Abramov at 34:37 and an empty goal by Canadian Dave Labrecque at 58:56 give Lyon the first trophy in its history. Latvian goalie Maris Jucers was named MVP of the final.

Crédit : Xavier Lainé / FFHG
(28 Jan 2018)
Games cancelled in Lyon
The Magnus Ligue game between Lyon and Epinal was stopped after first period due a failure of refrigeration machinery. The club announced also the next game versus Strasbourg, scheduled for Sunday, was cancelled assuring ensuring they are doing everything they can to fix the failure as soon as possible
(30 Sep 2017)
Brest relegated, Lyon back in Magnus
Brest Albatros, finished 6th in last Magnus Ligue, announced club won't play in next season at elite level and will compete in Division 1 due to financial reasons. Relegated HC Lyon will be back in Magnus, as per decision of Federation, if club will fulfill financial requirements. Federation also announced Brest received a 10.000 euro fee and will not be allowed to compete in playoffs in 2016-17 season. Finally Division 2 champion Clermont-Ferrand was allowed to partecipate in Division 1.
(12 Jun 2016)
Nice admitted to Magnus Ligue
Following the merging between two teams competing in Magnus Ligue, Chamonix and Morzine-Avoriaz, the Franch Federation announced Division 1 champion HCA Nice was chosen to be the 12th club in the French top division. Nice lost 2-4 and 4-5 the promotion/relation series against Morzine. The admission is still contioned by the respect of sporting and economic criteria to be examined in a meeting between Nice board and Federation in next future. The best placed between relegated teams - HC Lyon - will take the place of Nice if Federation does not deem satisfactory the economic conditions. It's still to be decided which team, between the relegated Mont-Blanc and Toulouse or Division 2 champion Clermont-Ferrand, will replace Nice in Division 1
(27 May 2016)
Morzine remains in Magnus Ligue
By beating 5-4 in promotion\relegation series game #2 Division 1 champion HCA Nice, Morzine-Avoriaz will play in Ligue Magnus also next season, when the elite league of French hockey will be reduced from current 14 to 12 teams. Lyon and 2014 champion Briançon were relegated
(03 Apr 2016)
Miroslav Frycer is the new coach of Morzine; Dusseau at Neuilly
Czech Miroslav Frycer, 59, is the new coach of Ligue Magnus club Morzine Avoriaz replacing fired Tommie Hartogs. Frycer closed last season his two-years experience at Sanok with one national title and a fourth place and two Polish Cup finals, both lost. Morzine will play in play-outs to avoid relegation.
François Dusseau, fired by Lyon on January 13, finds a new job as assistant coach of Frank Spinozzi at Neuilly sur Marne, in French 2nd division
(02 Feb 2016)
Movements of coaches in France
Ligue Magnus ended last week but teams are already building rosters for next season, beginning from the bench: after a brilliant playoffs campaign Dijon lost coach Jarmo Tolvanen, signed in Norway by Stjernen, and promote to headcoach former assistant Jonathan Paredes. Grenoble not renewed the contract with Canadian Richard Martell, replacing him with former Briançon coach Edo Terglav. Rouen named headcoach former goalie Fabrice Lhenry. Finally, Tom Hartogs (Morzine) and François Dusseau (Lyon) were confirmed for one season more
(08 Apr 2015)
Caen relegated
After five seasons in Ligue Magnus, Caen was relegated in 1 Division after being sweeped 4-0 by Lyon in playouts series. Caen lost 5-7 at home game #4 of the serie
(01 Mar 2015)
Historic rosters:
Historic statistics:
Past results:
League standings:
Fast facts
season 2021-2022
Full analysis of the last 10 seasons of the Ukrainian ice hockey championships Read more»
Full analysis of the last 10 seasons of the Ukrainian ice hockey championships Read more»