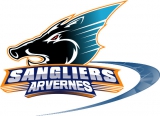 Hockey Clermont CA
Short name: HCCA
Name in original language: Hockey Clermont Communauté Auvergne
Nickname: Les Sangliers Arvernes
Year of foundation: 2005
Colours: blue, white, orange
Club status: active
Address: 155, boulevard Gustave Flaubert
63000 Clermont-Ferrand
Phone: +33 04.73.26.16.47
Email: hockey.clermont@orange.fr
Did you find any incorrect or incomplete information? Please, let us know.
Season 2023-2024
Current roster
season 2023-2024
* no longer in the club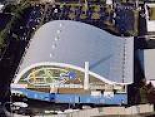 Adress: La patinoire de Clermont Communauté
155 boulevard Gustave-Flaubert
63000 Clermont-Ferrand
Phone: +33 04 73 28 18 16
Capacity: 2500
Opened in: 1972
from 1999 to 2005: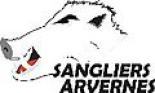 from 2005 to present: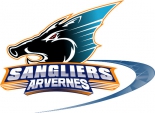 Brest relegated, Lyon back in Magnus
Brest Albatros, finished 6th in last Magnus Ligue, announced club won't play in next season at elite level and will compete in Division 1 due to financial reasons. Relegated HC Lyon will be back in Magnus, as per decision of Federation, if club will fulfill financial requirements. Federation also announced Brest received a 10.000 euro fee and will not be allowed to compete in playoffs in 2016-17 season. Finally Division 2 champion Clermont-Ferrand was allowed to partecipate in Division 1.
(12 Jun 2016)
Nice admitted to Magnus Ligue
Following the merging between two teams competing in Magnus Ligue, Chamonix and Morzine-Avoriaz, the Franch Federation announced Division 1 champion HCA Nice was chosen to be the 12th club in the French top division. Nice lost 2-4 and 4-5 the promotion/relation series against Morzine. The admission is still contioned by the respect of sporting and economic criteria to be examined in a meeting between Nice board and Federation in next future. The best placed between relegated teams - HC Lyon - will take the place of Nice if Federation does not deem satisfactory the economic conditions. It's still to be decided which team, between the relegated Mont-Blanc and Toulouse or Division 2 champion Clermont-Ferrand, will replace Nice in Division 1
(27 May 2016)
Historic rosters:
Historic statistics:
Past results:
League standings:
Fast facts
season 2023-2024
Kaunas City celebrate the qualification to the second round of Continental Cup with a ten-goals victory over Skautafelag Rejkyavik Read more»
Estonian champion wins KHL Zagreb ensuring first place for the home team Read more»