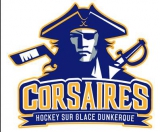 HG Dunkerque
Nickname: Les Corsaires
Year of foundation: 1970
Colours: yellow, blue
Club status: active
Address: Hockey sur Glace Dunkerque
Patinoire M. Raffoux
Place Passeman
59140 Dunkerque
Phone: +33 03.28.63.42.85
Fax: +33 03.28.63.42.85
WWW: Official Blog, HG Dunkerque
Did you find any incorrect or incomplete information? Please, let us know.
Season 2023-2024
Current roster
season 2023-2024
* no longer in the club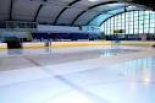 Adress: 11 Place Paul Asseman
59240 Dunkerque, France
Phone: +33 (0) 328 63 39 32
Capacity: 2000
Opened in: 1997
from 1979 to 2015: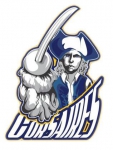 from 2015 to present: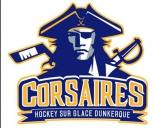 Slovak player Dávid Gáborčík passed away
Twenty-five-year-old Slovak defender David Gáborčík, played in France 2nd Division for Dunkerque Corsaires, passed away last Tuesday in still unknown circumstances. According the local newspaper La Voix du Nord, the player was found lifeless on a sidewalk with a major wound in his head and the evidence suggested that Gaborcik would have made a fatal fall from the third floor of a building, but at the same time the car belonging to the player was found in a canal and Gaborcik clothes were wet.
But according to hokej.sk portal, Gaborcik suffered a car accident in a completely different part of the city. The player was still alive after the crash but died at the hospital for the wounds suffered
The prosecutor's office in Dunkerque, which opened an investigation into the causes of death on Tuesday night said: "We tries to understand. There is no certainty that he has fallen from an apartment. We do not exclude anything until we have a medical answer . For the moment, no track is privileged. All are explored."
(01 Nov 2018)
Surprises in Coupe de France
The second round of Coupe de France, played between October 23 and 24, left two big surprises: the two major winners of the competition, Rouen Dragons and Grenoble Brûleurs de Loups, were both eliminated: current title holder Lyon HC knocked out Ligue Magnus leader Grenoble by winning 2-1, while Rouen lost 6-3 with 2nd Division team HG Dunkerque. All the others Ligue Magnus teams advanced to third round, except Bordeaux, eliminated by Anglet
(25 Oct 2018)
15 games suspension for Dubois
Dunkerque Corsaires (French second division) defender Grégory Dubois received 15 games suspension, 5 of which already served, for assaulting the referee during the match against Reims played last december. Dunkerque announced club will appeal
(19 Jan 2012)
Historic rosters:
Historic statistics:
Past results:
League standings:
Fast facts
season 2023-2024
Cardiff Devils won by one-goal-difference against home side Grenoble and advances to the Continental Cup Superfinals along with Nomad Astana Read more»
Kazakh champion closes the Continental Cup semifinals round with a perfect record, by beating HK Zemgale in the last game Read more»