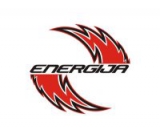 Airwell Energija Elektrénai
Year of foundation: 1991
Colours: red,white,black
Club status: active
Address: Draugystes 9-20
Elektrenai, Lietuva LT-26108

Phone: +370 867134399
Fax: +370 8528 39578
Email: info@eenergija.lt
Did you find any incorrect or incomplete information? Please, let us know.
Season 2023-2024
Current roster
season 2023-2024
* no longer in the club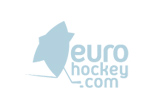 Adress: Draugystės g. 24, LT-26115
Elektrėnai
Phone: +370 8-528 54316
Email: esporto@centras.lt
Capacity: 2000
from 1991 to 2022: Energija Elektrénai
from 2022 to present: Airwell Energija Elektrénai
Lithuanian Champion:
1992
1993
1994
1995
1996
1997
1998
1999
2000
2001
2003
2004
2005
2006
2007
2008
2010
League winners:
from 1991 to 2009: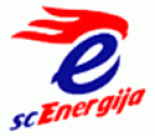 from 2009 to present: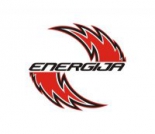 Energija won Lithuanian League
Third consecutive title of Lithuanian League for Energija Elektrenai, once again dominating the regular season and the playoffs. Energija, competing also in Belarussian Second League, dominated regular season and had a perfect record in the playoffs eliminating Geležinis vilkas Vilnius (7-2 and 8-4) in the semifinals and newcomer Kaunas Hockey in the final series with three victory 10-1 3-2 and 7-0 in the decisive one, with 5 goals by Povilas Verenis. Kaunas made sensation in the regular season by beating 5-4 Energija, the first defeat after an immemorial time for champions.
The Lithuanian League counted this season with 7 teams - along with Kaunas Hockey also Baltija Klaipėda debuted - but Juodupė LRK folded during the season.
Energija forward Danielius Nomanovas finished as top scorer with 52 (21+31) points

(23 Mar 2018)
7 teams in next Lithuanian League
After the deadline for the applications to partecipate in next domestic championship, seven teams showed interest
Baltų ainių Kaunas
Hockey Punks Vilnius
SSM-2000 Elektrenai
Energija Elektrenai
Geležinio vilko Vilnius
Juodupės
Rokiškio
League lost three teams: Ober-Haus Vilnius, Lokių - Poseidono Elektrenai and current champion Delovaja Rus Kaliningrad.
Two new teams are SSM-2000 Elektrenai and Geležinio vilko Vilnius
Also Energija Elektrenai, after some years in Belarusian 2nd division is back in the domestic scenario. With the loss of Russian Delovaja Rus, the league will be formed only by Lithuanian teams
(20 Aug 2015)
Energija Elektrénai fired coach
Energija Elektrénai fired Belarusian coach Dmitri Ovsyannikov after ten games and only four victories in Belarus Second League. Assistant coach Dovydas Kulevičius will be interim coach.
"Basically, it was a question of difference between the expectations and the potential. Dmitri is a great man and a good coach, we wish him the best in future works. Who will coach the team until the end of the season, it's still an open question - says club director Rolandas Aliukonis
(15 Oct 2014)
Energija Elektrénai announced new coach
Energija Elektrénai, playing in Belarusian second division,  announced Belarusian Dmitri Ovsyannikov as new headcoach. Ovsyannikov, 44, worked at HK Lida-2 last season
(31 Aug 2014)
New coach at Energija Elektrenai
Lithuanian champion Energija Elektrenai announced 44-years-old Erikas Steponaitis as new head-coach.
Former Energija player, Steponaitis is a graduate of Lithuanian Academy of Physical Education at his first season as coach.
He will be assisted by player-coach Dovydas Kulevičius and former coach Sergejus Krumkač
Energija in the coming season will play in domestic league and in Belarus second division
(24 Jul 2013)
Energija Elektrenai wins regular season with perfect record
With a perfect record of 15 victories in 15 games, Energija Elektrenai wins Lithuanian League regular season. Renovated Elektrenai Arena will host medal round on March 23-24
These are the semifinals:
15.00 Kėdainiai LRK vs Delovaja Rus Kaliningrad
19.00 Energija Elektrėnai vs Vilniaus Vanvita
(14 Mar 2013)
Nauseda left Energija directorate
Energija Elektrenai Director since 2009, Petr Nauseda, also an active player and Lithuanian Federation President, left his charge in the club. The new Director is Roland Aliukonis - for many years Lithuanian national team player and Energija captain.
Another player, Karolis Kubilius, enters in the Board of Directors
"We have introduced a number of structural changes in the club, we have ambitious plans, and Roland is really the right and necessary man at this point. Personally I won't abandon the club, but need a rotation" said Nausėda.
(05 Feb 2013)
Energija Elektrenai players awarded
Four Energija players: Donatas Žukovas, Mantas Marcinkevičius, Rokas Bacevičius and Aivaras Bendžius (now at Ilves Tampere) were awarded with the "Athletes of the Year" prize by the Elektrenai municipality for representing the city and Lithuania in World Championships in Donets'k and Heerenveen.
"I am pleased that this year has attracted a lot of attention to our hockey players, who often are forgotten. I'm very happy for these guys, but they still need very much work in order to achieve better results" said Energija Director Sergejus Krumkačius
(29 Jan 2013)
Latvian League clubs announced
The LHF announces the 8 clubs of the Latvijas Virslīga for this season: SK Liepājas Metalurgs II, HK Ozolnieki/MONARCH, DHK Latgale, SMScredit.lv, HK Zemgale/JLSS, HS Rīga/Prizma, HK Juniors and SK Rīga'96. HS Rīga/LSPA and Lithuanian side Elektrēnu Energija won't participate. The league is scheduled to start 12 September 2012.
(21 Aug 2012)
Historic rosters:
Historic statistics:
Past results:
League standings:
Fast facts
season 2023-2024
Kaunas City celebrate the qualification to the second round of Continental Cup with a ten-goals victory over Skautafelag Rejkyavik Read more»
Estonian champion wins KHL Zagreb ensuring first place for the home team Read more»