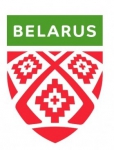 Vysshaya Liga (BLR)
League status: Active
English name: Belarus 2nd League
Administered by: Belarusian Icehockey Association
Head manager: Igor Raczkowski
Year of start: 2002
Did you find any incorrect or incomplete information? Please, let us know.
New format for Belarus leagues in 2018
Belarusian Extraliga will change format at the end of 2017-2018 season: the clubs finished from 9th to 12th place at the end of upcoming season will perform in the new created Extraliga-2 from 2018-19 season. To complete the partecipants, four new clubs will be created at the end of next season in the cities of Bobruisk, Orsha, Baranovichi and Pinsk.
(16 Jun 2017)
Junior Minsk won Belarus Second division
By beating 4-1 regular season champion Metallurg Zhlobin-2 in the final series, Junior Minsk keeps the title of Belarus Second Division. It's the third championship in last four years and the fifth total for Yunost Minsk farm club. Khimik-SKA-2 Novopolotsk forward Vitali Raparovich finished as top scorer with 70 points (29+41) in 28 games played.
(19 Mar 2015)
Energija Elektrénai fired coach
Energija Elektrénai fired Belarusian coach Dmitri Ovsyannikov after ten games and only four victories in Belarus Second League. Assistant coach Dovydas Kulevičius will be interim coach.
"Basically, it was a question of difference between the expectations and the potential. Dmitri is a great man and a good coach, we wish him the best in future works. Who will coach the team until the end of the season, it's still an open question - says club director Rolandas Aliukonis
(15 Oct 2014)
Energija Elektrénai announced new coach
Energija Elektrénai, playing in Belarusian second division,  announced Belarusian Dmitri Ovsyannikov as new headcoach. Ovsyannikov, 44, worked at HK Lida-2 last season
(31 Aug 2014)
Oleg Khmyl get into Yunost staff
Yunost Minsk announced Oleg Khmyl, currently coaching farm team Junior minsk, will enter in Yunost staff as assistant of headcoach Mikhail Zakharov. He will be replaced at Junior by Oleg Runets
(06 Feb 2014)
New coach at Energija Elektrenai
Lithuanian champion Energija Elektrenai announced 44-years-old Erikas Steponaitis as new head-coach.
Former Energija player, Steponaitis is a graduate of Lithuanian Academy of Physical Education at his first season as coach.
He will be assisted by player-coach Dovydas Kulevičius and former coach Sergejus Krumkač
Energija in the coming season will play in domestic league and in Belarus second division
(24 Jul 2013)
Junior Minsk wins Vysshaya Liga
Junior Minsk won three straight games against Mogilev-2 to win the finals of the Belarusian second league Vysshaya Liga. After 6-2 and 4-2 at home Junior won 9-0 away in the last game.
(16 Mar 2012)
Belarusian Vysshaya Liga quarter finals
Metallurg-2 Zhlobin, HC Gomel-2, Junior Minsk and HC Mogilev-2 all won their away games today to win their quarter final series 3-0 and advance to the semis of the Belarusian second league.
(27 Feb 2012)
Past league results:
League standings:
Historic statistic:
Individuals records:
Fast facts
season 2023-2024
Cardiff Devils won by one-goal-difference against home side Grenoble and advances to the Continental Cup Superfinals along with Nomad Astana Read more»
Kazakh champion closes the Continental Cup semifinals round with a perfect record, by beating HK Zemgale in the last game Read more»