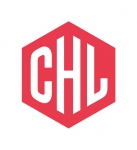 Champions Hockey League
League status: Active
Administered by: European Ice Hockey Club Competition AG (EICC)
Head manager: Anders Ternbom
Year of start: 2014
Did you find any incorrect or incomplete information? Please, let us know.
GROUP: Group A
GROUP: Group B
GROUP: Group C
GROUP: Group D
GROUP: Group E
GROUP: Group F
GROUP: Group G
GROUP: Group H
Last updated: 03 Oct 2023, 13:02
Donbass Donet'sk will play in the Champions League
The Board of the Hockey Champions League decided to allocate a wild card for the champion of Ukraine Donbas Donet'sk.
The Ukrainian champion will play home matches of the most prestigious European tournament on the ice of the Kiev Sports Palace.
Since Donbass will not be able to take part in the Continental Cup, its place in the tournament will be taken by the vice-champion of Ukraine Sokil Kyiv
(03 May 2021)
Banska Bystrica won't play in CHL
Slovakian tri-champion Banská Bystrica won't join 19-20 edition of Champions Hockey League.
"Costs are too high - said club President Juraj Koval - so we not joining the Champions League because our participation is financially a loss. Deficit means that we are threatening our own financial security."
Slovakia has a spot avaiable for the competition and according to the rules HKM Zvolen, finished second in the regular season, should replace the champion
(30 Apr 2019)
Skellefteå AIK managed the thick fog in Slovakia
Skellefteå AIK won their first game in CHL tonight as they defeated HK Nitra, 4-2. But it wasn't just Nitra that caused problem for the Swedish team, there was also a thick fog now and then on the ice, which made it hard to see. But three points to Skellefteå AIK and a good start in CHL.
(21 Aug 2015)
Adler Mannheim without Metropolit next 4-6 weeks
DEL top team Adler Mannheim has to play without 41 year old veteran Glen Metropolit during the next 4-6 weeks. The forward suffered a rib fracture and is likely going to miss the group stage of the 2015-16 Champions Hockey League season which is played between 21 August and 5 September 2015.
(11 Aug 2015)
Tretiak: KHL clubs are not interested in Champions League
Vladislav Tretiak, head of Hockey Russia, told that Russian clubs are not interested in playing in the Champions League.

"KHL clubs are not very interested in this competition. They have five Austrian teams there, three Finnish teams... Logically, our clubs are not eager to play them. They were ready to play in final stages, but CL's officials were against it.
This tournament is not very popular. Of course, participation of KHL club would help with it. But if we do participate, we won't have time for national team." - Tretiak said in his interview to Soviet Sport newspaper.
(29 May 2015)
Finland and Sweden dominate CHL
When it is time for quarter finals in Champions Hockey League only teams of Finland and Sweden remain. IFK Helsinki, Lukko Rauma, SaiPa Lappeenranta and Kärpat Oulu from Finland and Linköpings HC, Frölunda Indians, Skellefteå AIK and Luleå HF from Sweden. The quarter finals are played December 2 and 9.
(11 Nov 2014)
SønderjyskE player suspended
Kristoffer Mohr of the Danish team SønderjyskE has been suspended for four games of Champions Hockey League after a knee check against Skellefteå's Mikko Lehtonen on Saturday.
(25 Aug 2014)
Hamburg forward Madsen out for up to 8 weeks
Danish international Morten Madsen who plays for German elite team Hamburg Freezers will miss between 6 and 8 weeks with the team and thus the start of Champions Hockey League and Deutsche Eishockey Liga. On Sunday, Madsen suffered a torn muscle fibre in right thigh while playing in a test game against DEL2 side Fischtown Penguins. With 41 points in a total of 62 games he was one of Hamburgs top scorers in the last DEL season.
(21 Aug 2014)
Past league results:
League standings:
Historic statistic:
Individuals records:
Fast facts
season 2022-2023
Youngest player: Konsta Helenius (17 years)
Oldest player: Joel Lundqvist (41 years)
Shortest player: Juho Järvelä (19 cm)
Tallest player: Adam Edström (203 cm)
Nationalities: Austria (43), Belarus (1), Canada (90), Czechia (96), Denmark (24), Estonia (1), Finland (128), France (19), Great Britain (10), Germany (76), Hungary (16), Ireland (1), Italy (3), Japan (1), Latvia (3), Norway (23), Poland (27), Romania (3), Russia (4), Slovenia (29), Switzerland (115), Slovakia (42), Sweden (158), USA (45)
Highest win: Grenoble Brûleurs de Loups - Frölunda HC 2-10
Season average attendance: 2865
Cardiff Devils won by one-goal-difference against home side Grenoble and advances to the Continental Cup Superfinals along with Nomad Astana Read more»
Kazakh champion closes the Continental Cup semifinals round with a perfect record, by beating HK Zemgale in the last game Read more»