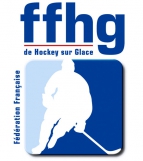 France
Year of foundation: 1908
Colours: blue, white, red
Club status: active
Address: Federation Française de Hockey sur Glace
36 bis, rue Roger Salengro
92 130 Issy Les Moulineaux
France
Phone: +33 1 41 33 0340
Fax: +33 1 41 33 0344
Email: e.ropert@ffhg.eu
Did you find any incorrect or incomplete information? Please, let us know.
Season 2022-2023
Current roster
season 2022-2023
* no longer in the club
from 1899 to present: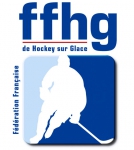 Hungary vs. France cancelled
The EIHC Christmas Cup game between Hungary and France scheduled to be played in Pytom, Poland today has been cancelled after one Hungarian player tested positive for SARS-CoV-2.
(18 Dec 2021)
Opening day in Tallinn
France, Ukraine and Slovenia got clear wins on the opening day of the World U20 Championship Division 1B in Tondiraba Icehall in Tallinn, Estonia.
France beat Poland 6-2, Ukraine beat Estonia 7-2 and Slovenia beat Japan 7-3.
(12 Dec 2021)
Switzerland vs France games cancelled
The national team games between Switzerland and France scheduled for today and tomorrow have been cancelled because a French player tested positive for Covid-19.
(07 May 2021)
France beat Italy
In Cergy-Pontoise tonight France beat Italy 6-2. Guillaume Leclerc, Jonathan Janil, Sacha Treille, Damien Fleury, Jordann Perret and Tim Bozon scored for France. Anthony Bardaro and Giovanni Morini for Italy.
(03 May 2019)
Nico Hischier scores three
In his first game ever for the Swiss men's team Nico Hischier scored a hat-trick in the third period. Switzerland won the game against France 6-0.
(26 Apr 2019)
Hungary and Denmark up, Sweden and France down
Hungary and Denmark finished first and second of the World Women's Championship Division IA to promote to the top division. Sweden and France are relegated from the highest level of international women's hockey.
(14 Apr 2019)
French girls promoted
France won the U18 Womens World Championship Division 1 Group B one point ahead of Norway to win promotion to Division 1A. Netherlands are relegated after five losses.
Poland's Wiktoria Sikorska won the scoring title with 10 points.
(13 Jan 2019)
Swiss women win in Albertville
This week Switzerland won the 3-nations tournament with France and South Korea in Albertville.
Results: South Korea - France 1-2, Switzerland - France 2-1 OT, Switzerland - South Korea 2-1 OT, France - South Korea 5-4 OT, France - Switzerland 0-4 and South Korea - Switzerland 2-5.
(20 Aug 2017)
World Championship preparation
The World Championship in Russia starts in three days. Four pre-tournament games were played today. Canada beat Czech Republic 3-0 and Kazakhstan beat France 6-3. Finland-USA (3-2) and Switzerland - Germany (4-3) were both decided in overtime.
(03 May 2016)
Switzerland vs France
The Swiss women played the French in two games in St.Gervais and won both. Today 5-2 and yesterday 2-1.
(09 Aug 2015)
Historic rosters:
Historic statistics:
Past results:
League standings:
Fast facts
season 2022-2023
A look back at a season that lived up to its promise. Read more»
The Alliance of European Hockey Clubs (E.H.C.) has announced the nominees for the 2023 Fenix Outdoor & Warrior European Hockey Awards. Read more»