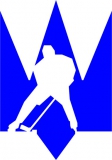 Ukraine
Year of foundation: 1992
Colours: yellow, blue
Club status: active
Address: Ice Hockey Federation of Ukraine
46, Mel'nykova Street
04119, Kyiv
Ukraine
Phone: +38 044 484 6807
Fax: +38 044 484 0273
Email: office@fhu.com.ua
Did you find any incorrect or incomplete information? Please, let us know.
Season 2022-2023
Current roster
season 2022-2023
* no longer in the club
from 1990 to 2021: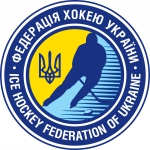 from 2021 to present: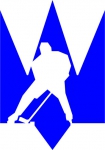 Opening day in Tallinn
France, Ukraine and Slovenia got clear wins on the opening day of the World U20 Championship Division 1B in Tondiraba Icehall in Tallinn, Estonia.
France beat Poland 6-2, Ukraine beat Estonia 7-2 and Slovenia beat Japan 7-3.
(12 Dec 2021)
Sergei Viter named Head Coach of Ukraine
Donbas Donets'k head coach Sergei Viter was appointed as new head coach of the national team of Ukraine. Hockey Federation of Ukraine. The seven-time champion of Ukraine replaces Andrei Sryubko, after a disappointed campaign at the World Championships Division 1B, where Ukraine finished fifth
(12 Jun 2019)
Ukraine named new coach
Ukraine Federation announced the appointment of Andrei Sryubko as new national team head coach. The 43-year-old former Sokil Kyiv player will lead Ukraine at the next World Championship Division IB in Estonia. replacing Alexander Savitsky, who left the position after last World Championship in Lithuania. Sryubko worked as assistant coach at HK Dmitrov and Donbas Donets'k, leading Ukraine U20 last season at World Championship Division IB.
(17 Nov 2018)
Former goalie Yuri Shundrov passed away
Former goalkeeper Yuri Shundrov passed away at 62 as reported by the official website of the Ukrainian Hockey Federation.
Shundrov, born in Penza, Russia, played for 16 years for Sokil Kyiv, winning a bronze medals of the USSR championship and several titles of champion of Ukraine. He closed the career in Romania, with Rapid Bucharest.
With the national team of Ukraine played in four World championships: 1995, 1997, 1998 and 1999, winning the award as best goalie in 1998. He was back in national team as assistant coach in 2007 and 2010
After the retirement, Shundrov worked as goalies' coach at Metallurg Magnitogorsk, CSKA Moscow, Torpedo Ust-Kamenogorsk and until last season at HC Sochi
(01 Aug 2018)
Brezvin re-elected president in Ukraine
Anatoly Brezvin earns another term, the third consecutive since 2006, as President of Ukraine Ice Hockey Federation by unanimous decision of the General Congress of the Federation, which is being held in Kyiv.
(23 Dec 2016)
Ukraine relegated
In the first game of the last day of the Div. IA Championships in Cracow, Ukraine was defeated by the team of Japan with the score 3:1. This means that Ukraine is relegated to division IB.
(25 Apr 2015)
Andrei Sryubko new GM of Ukraine
Former defender Andrei Sryubko was named new General Manager of Ukraine national team. After retirement in 2013 Sryubko,40, worked as assistant coach at MHK Dmitrov in MHL and for Ukraine U20 team
(21 Jan 2015)
World Championship Division 1a start postponed
Polish Federation announces the start of World Championship Division 1a, originally scheduled for April 18, 2015, will be postponed by one day due to a show of singer Robbie Williams, which will take place at Krakow Arena on day 17. According to the new plan the tournament will begin on 19 April 2015 and end on Saturday 25 April. Host Poland will face Hungary, Japan, Ukraine, Kazakhstan and Italy
(02 Nov 2014)
Igor Chibirev to coach Ukraine U20
Ukraine Federation announced the appointment of Igor Chibiriev as head coach of U20 national team, with Andrei Sryubko as assistant. Chibiriev, 46, worked as assistant coach at Molodaya Gvardia Donetsk, while Sryubko held a similar position at Dmitrov.
"The most important thing is that we have a common vision of what needs to be done to achieve a result" said Igor Chibiriev. Ukraine U20 will compete in WJC U20 Division IB in Dunaujvaros, Hungary, next December against Poland, Kazakhstan, France, Japan and Hungary.
(11 Sep 2014)
Ruslan Fedotenko will miss World Championship, Belukhin in
Donbas forward Ruslan Fedotenko will not be able to skate for Ukraine at the World Championship Division I in Korea due to injury.
"The doctor said Ruslan needs 4-6 weeks to recover from his MRI injury, so he flew home and won't play with us in Korea. The good news is Evgeny Belukhin got a Ukrainian passport and come tomorrow" said the head coach of Ukraine Andrei Nazarov.
(19 Apr 2014)
Historic rosters:
Historic statistics:
Past results:
League standings:
Fast facts
season 2022-2023
Cardiff Devils won by one-goal-difference against home side Grenoble and advances to the Continental Cup Superfinals along with Nomad Astana Read more»
Kazakh champion closes the Continental Cup semifinals round with a perfect record, by beating HK Zemgale in the last game Read more»